Being yourself in the language you're learning means talking about what you're interested in and what's around you.
Lingvist is thrilled to announce the newest – and most requested – feature for our Lingvist subscription: Course Focus.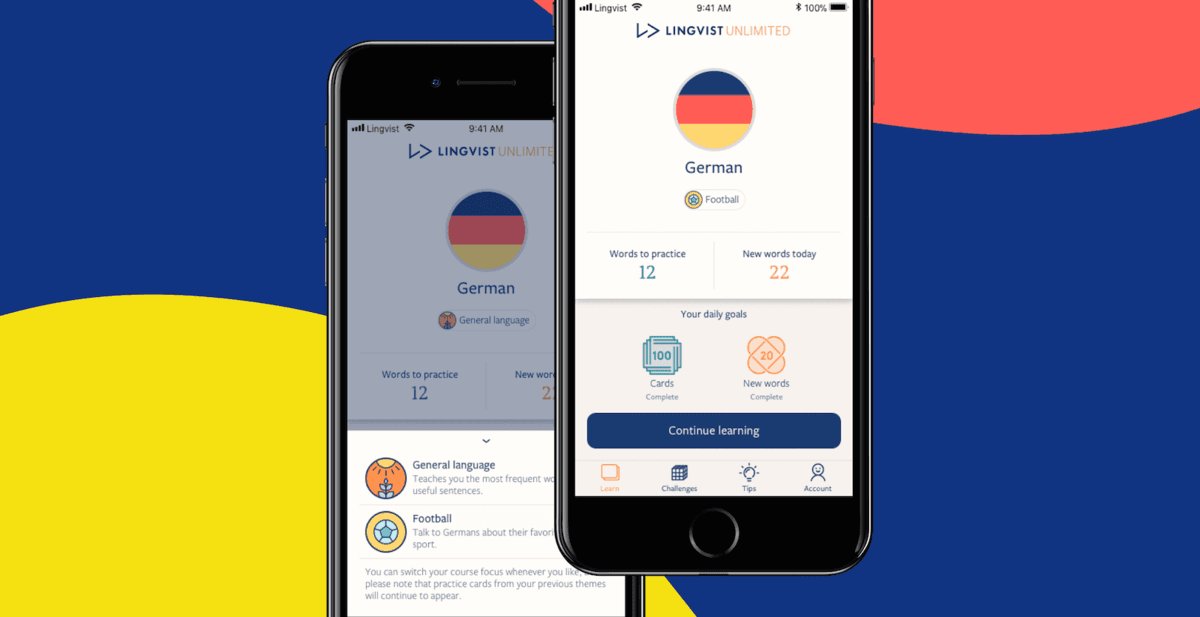 Lingvist's Course Focus offerings are designed to bring you theme-specific words and phrases with real-world contexts so you and go can deeper into and gain more language from the topics and aspects of culture that you encounter in our General Language courses.
With these specially designed courses, you'll learn words and phrases taken directly from real-life contexts. Learn how to discuss specific topics more accurately, and start communicating more confidently and natively with your friends. Gain a deeper understanding of culture and how to function in it.
Get more native-level language relevant to your interests and with true-to-life contexts, all taught through Lingvist's effective, personalized, and elegant learning environment, and powered by our unique Knowledge Mapping technology.
Lingvist's Course Focus is available to all Lingvist subscribers*, along with other fantastic features and course content.
*Course Focus offerings may vary by language pair.