Music is part of our everyday life in ways that we might not always notice. Have you ever had a song stuck in your head, even though you didn't quite know the lyrics, but its melody was just uncanny? You would recognize it immediately wherever you go, and it could make you emotional in all kinds of ways. What better tool is there to learn a new language than music? It's the perfect way to improve your listening comprehension by paying close attention to what is sung and introduces new vocabulary to your repertoire. At the same time, you are able to connect with the culture on a different level, as music brings people from all walks of life together.
Let's take a look at the most popular German singers and songs that you should listen to in order to improve your language skills. But firstly, which genres of music are actually most popular in Germany? Rock and pop music are among the all-time favorites, closely followed by oldies and Schlager. The latter is mostly sung exclusively in German and has simple melodies and lyrics about romance and love. It is what country music is to the USA. Musicals, classical music, and rap also rank among the most listened to German music.
Famous German singers
Germans are quite nostalgic and will listen to music from decades ago, thus giving many artists great longevity and cultural impact. The musical landscape changes quickly and provides a broad spectrum of genres. Even though it's not always to everyone's taste, Germans will at least have heard and be aware of many singers and bands they normally don't listen to.
The most popular German singers and bands of the past 30 years include the following:
· Herbert Grönemeyer (pop music)
· Die Ärzte (rock music)
· Helene Fischer (Schlager)
· Xavier Naidoo (soul and R'n'B)
· Udo Lindenberg (German rock music)
· Rammstein (hard rock)
· Andrea Berg (Schlager)
· Roland Kaiser (Schlager)
· Sido (rap/hip hop)
· Bushido (rap/hip hop)
· Die Toten Hosen (punk/rock)
· Scooter (techno music)
Classic German songs
When we talk about classics, they often represent a time between the 1960s to 1990s, when new types of music stormed the charts and became ingrained in the public's conscience. This time was particularly interesting in Germany, as the country was divided. In East Germany, the former GDR was under the influence of the Soviet Union, so music was strictly controlled and some types of music and regime-critical lyrics were completely banned.
This list of classic German songs that you should give a listen to combines songs from both the West and East that achieved long-lasting success in their respective countries and beyond borders.
· Nina Hagen – Du hast den Farbfilm vergessen (1974, GDR – translation: You forgot the color film)
· Ute Freudenberg & Elefant – Jugendliebe (1980, GDR – translation: Teenage love)
· Karat – Über sieben Brücken musst du geh'n (1978, GDR – translation: You have seven bridges to cross)
· Matthias Reim - Verdammt ich lieb dich (1990, BDR – translation: Damn I love you)
· Juliane Werding – Am Tag, als Conny Kramer starb (1973, BDR – translation: The day Conny Kramer died)
· Nena – 99 Luftballons (1983, BDR – translation: 99 balloons)
· Nicole – Ein bisschen Frieden (1982, BDR – translation: A little bit of peace)
· Peter Alexander – Liebesleid (1969, BDR – translation: Lovesickness)
· Heintje – Mama (1968, BDR)
· Siw Malmquist – Liebeskummer lohnt sich nicht (1964, BDR – translation: Lovesickness isn't worth it)
Some singers and bands have achieved international fame, such as Nena, with her 1983 hit "99 Luftballons," which even reached number 2 on the US billboard charts. It is one of the biggest German songs of all time. Nicole was also successful internationally with "Ein bisschen Frieden," after winning the Eurovision Song Contest 1982 for the first time ever for Germany.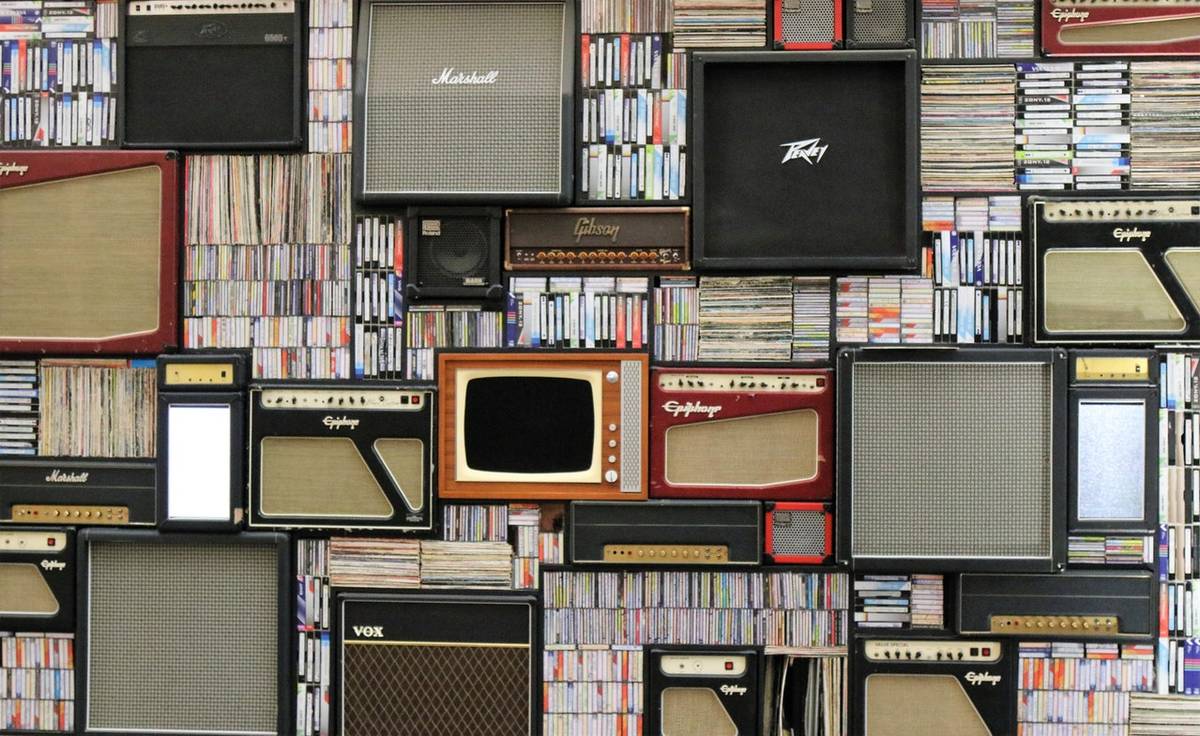 A broad spectrum of German music genres
To learn German with music, you don't have to listen to oldies but can tune into your favorite genre of music, too. Are you a fan of pop or jazz or hip hop? We have compiled artists from different genres that you can use for your German listening practice.
German rappers / German hip hop
1. Capital Bra
2. Fettes Brot
3. Sido
4. Cro
5. Marteria
6. Clueso
German punk and metal bands
German metal and punk is quite popular, even among listeners that usually prefer different types of music. The following bands are established and well known within Germany and beyond.
· Die Ärzte
· Die Toten Hosen
· Scorpions
· Rammstein
German jazz artists
Up until his early death in 2016, there was mainly one German jazz singer that dominated the scene: Roger Cicero. Other notable names are Michael Schiefel and Uschi Brüning.
German drinking and Christmas songs
German music can in some ways be the easiest way to learn the language, especially when you are making it festive. Listen to these songs that are often played at get-togethers, parties, or festivals, such as at Oktoberfest.
· Zehn kleine Jägermeister – Die Toten Hosen (translation: 10 little Jägermeisters)
· In München steht ein Hofbräuhaus – Original Hofbräuhaus Festkapelle (translation: In Munich there is a brewery)
· Griechischer Wein – Udo Jürgens (translation: Greek wine)
· Es gibt kein Bier auf Hawaii – Paul Kuhn (translation: There is no beer in Hawaii)
Germans love to sing on Christmas, too. Plenty of popular Christmas songs have been adapted from German or into German, and you will likely recognize some of them. These are the most famous German Christmas songs:
· "Stille Nacht, heilige Nacht" (Silent nights)
· "Es ist ein Ros entsprungen" (Lo, How a Rose E'er blooming)
· "Alle Jahre wieder" (Every year again)
· "O Tannenbaum" (O Christmas Tree)
From your ears to your memory – learn German with music and Lingvist
Listening to German music can be a fun way to learn the language. Lingvist helps you along the way, as you can simply import the lyrics of songs into a deck, learn the vocabulary, and understand what the songs are about. Download the Lingvist app for free to get started and bring a new rhythm to your personal German lessons.