Lingvist is a language learning app that helps you build vocabulary in an efficient manner. All you need to do is register and start learning.
Created by scientists, improved by the most advanced technology, and loved by its users around the world, Lingvist will help you achieve faster progress and get better results.
In this article, we will show you how you can easily learn a new language with Lingvist.
Are you ready?
1. Create a Lingvist account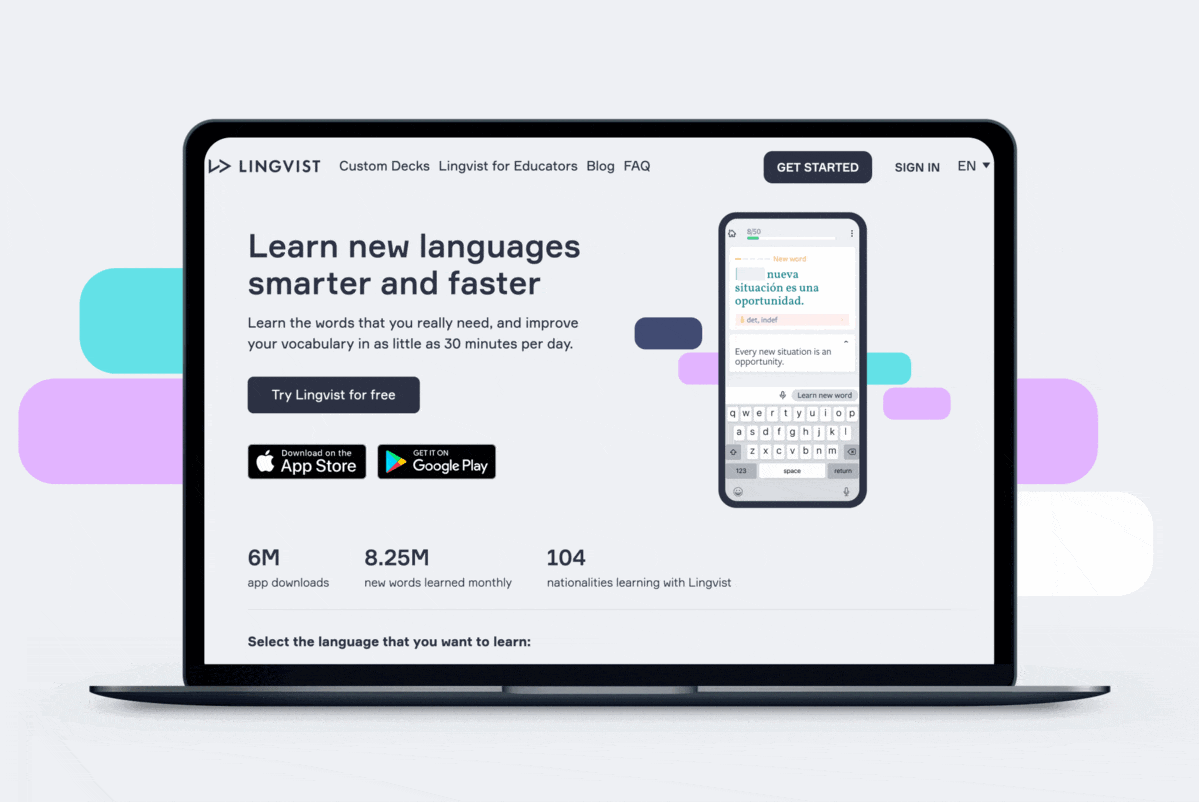 First things first – set up your account and register:
Go to lingvist.com and click the "Get Started" button
Select the language that you want to learn and choose your source language
Let us know how and why you found out about Lingvist, or you can skip this part
Check the box to receive discounts and tips, as well as news about Lingvist's latest updates
Choose an option to register and follow the steps to create your account
See all the progress you could make with Lingvist by learning the most useful vocabulary
Click "Continue" and have a first look at the learning flashcards
Go to "Home" and click "Start Free Trial" to enjoy Lingvist free for 14 days ;)
Lingvist is also available to download on the App Store for iOS devices and the Play Store for Android devices. This way, you can learn anywhere and at any time, such as during your commute back home or on your 10-minute break at your desk.
2. Start Learning with Lingvist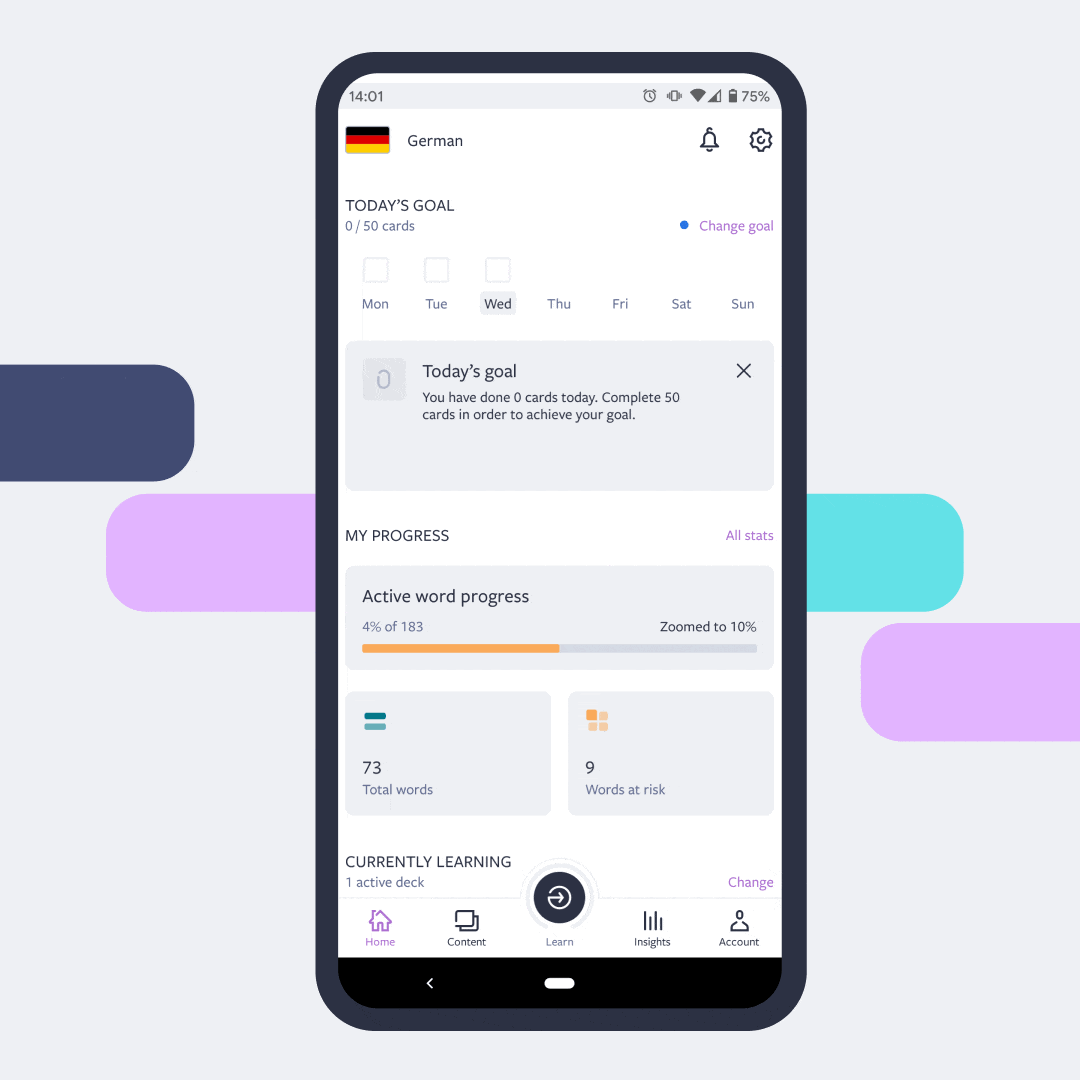 Once you're all set, learning with Lingvist is the easy part.
Tap the "Learn" button, and a flashcard with an example sentence and a blank space will show up, where you'll need to enter a word in order to complete the sentence.
Don't know the word? That's okay – Lingvist will give you some clues to help you complete each sentence, or you can tap "Learn Word" to see the correct answer, so next time you'll already know what to type.
And don't worry about making mistakes – they will help you learn and improve your new language skills.
You will also see grammar information on some of the flashcards, particularly the ones related to verbs. This is to ensure that your learning is contextualized and as efficient as possible.
In the top left of each flashcard are five dots that let you know if a word is totally new or if you have progressed in lodging it in your long-term memory.
On the mobile versions, you can type your answer or use voice recognition by tapping the microphone icon and pronouncing the missing word.
Lingvist's general course teaches you the 6000 most frequently used words in the target language. There are also many other flashcard decks based on themes like "Business" or "Daily Conversations" that will help you learn the vocabulary specific to those topics.
Tap "Content" to see them all!
3. Repeat
Our little secret to success is repetition. In order to make sure you remember all those new words, the Lingvist algorithm will repeat the ones you struggle with the most until they are fixed in your memory. The vocabulary that you already know will be registered as learned and won't be shown again until much later on.
Users who complete at least 50 cards per day, four times a week, will make the fastest progress.
Lingvist uses spaced repetition to show you words at the optimal times for you to remember them. If you want to go deeper into what spaced repetition is and how it works, click the link above.
Now that you're familiar with the basics of Lingvist, what's keeping you from learning a new language?
Get Started Now
Lingvist allows you to learn whenever and wherever you choose. Small learning sessions and 30 minutes a day are more than enough to see and feel real progress.
Not convinced yet? Register here and try Lingvist for freeto start your new language learning adventure.