We're working towards making Lingvist the best and fastest way to learn a language. With that in mind, we wanted to keep you up to date with some improvements we've made to our web and mobile apps.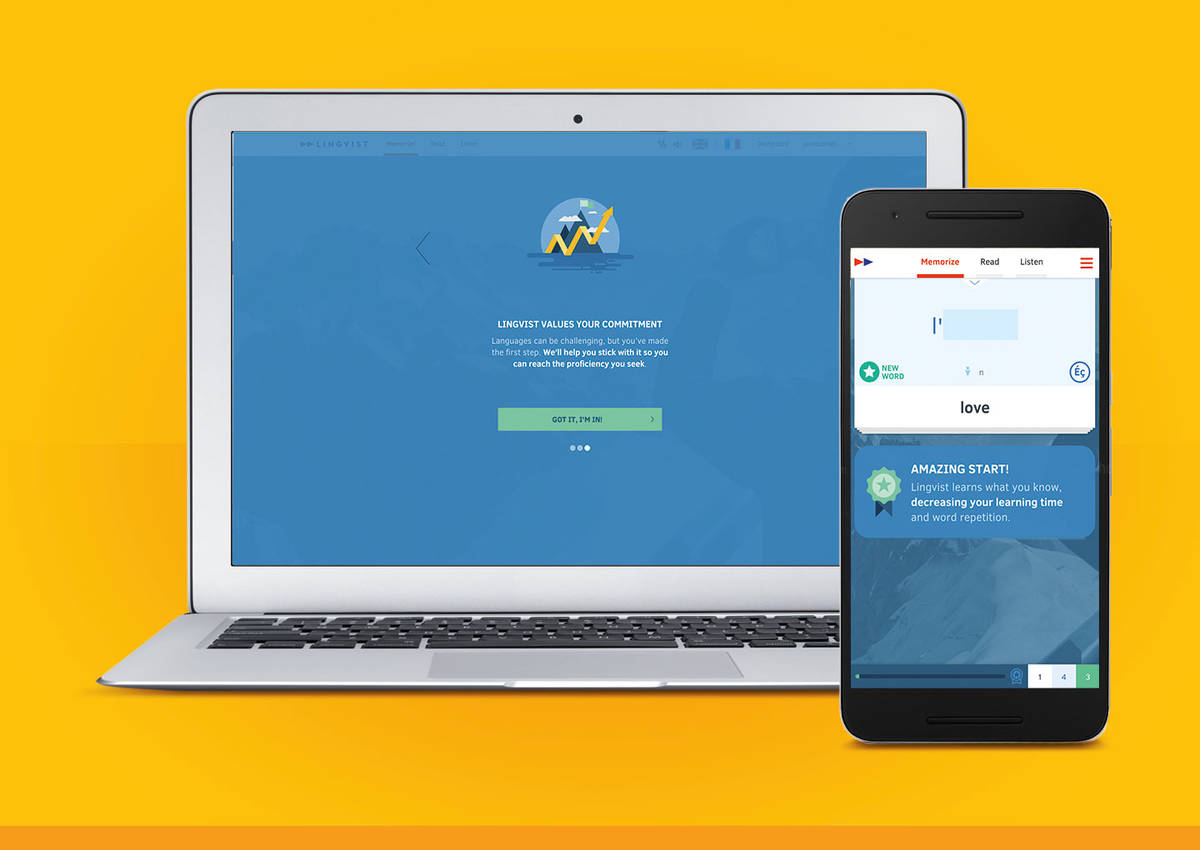 What's new?
Brand new FAQ. Everyone has questions. To help you navigate through your language learning journey with Lingvist, we have created an FAQ with tons of useful information. Check it out by clicking the question mark on both web and mobile.

Feedback on mobile apps is easier than ever. We count on you to help us make Lingvist better. To help you help us, we've made it easier for you to send us some feedback. Simply go to the dashboard, press the feedback button, and type in your comments.

Desktop keyboard shortcuts. Fast learning is now even faster. Lose the mouse and simply use your keyboard to navigate through cards.

← prev card
→ reveal answer
↑ show translation

Track your progress. On the bottom of the page you'll see a green progress bar that tracks your learning. Each card will get you closer and closer to your daily goal of 150 cards. Go you!

Improved grammar hints. You can now click on the words in the grammar table and see the relevant translation.
Cool, right? Hope this helps. And rest assured, we are working hard to make Lingvist better and faster than ever before.