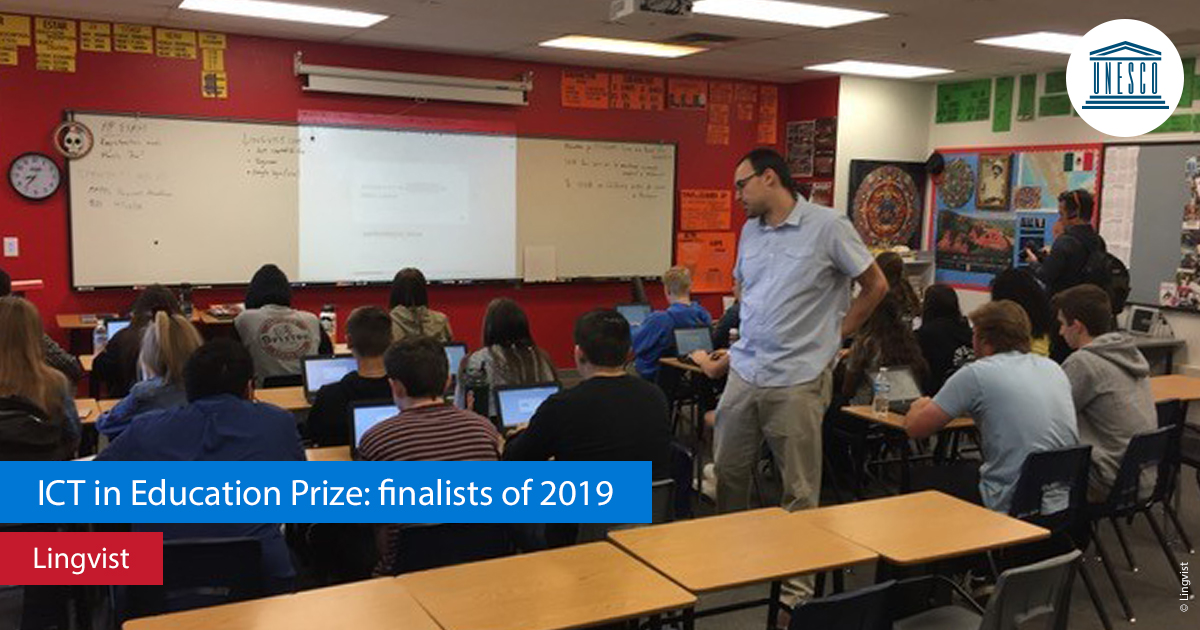 Lingvist is delighted to have been selected as a finalist in the United Nations Educational, Scientific, and Cultural Association (UNESCO) Prize for Information and Communications Technology (ICT) in Education.
This prize recognizes innovative use of technology in improving methods of and access to education through Open Educational Resources (OER). The competition seeks to highlight the potential of technology to enable education around the world for anyone with a connected device. Education is one of the goals in UNESCO's 2030 Agenda for Sustainable Development, which states that education is a human right and a force for sustainable development and peace.
The 2019 prize was focused on the use of artificial intelligence algorithms to improve learning, which is a core component of Lingvist's strategy to make the language learning experience more streamlined through personalization.
It is truly an honor to be one of eight nominees publicly recognized by the committee from among 113 of our colleagues in the education technology space. We look forward to continuing to support the mission of bringing access to important skills such as language learning to anyone with a mobile device and the ambition to learn.