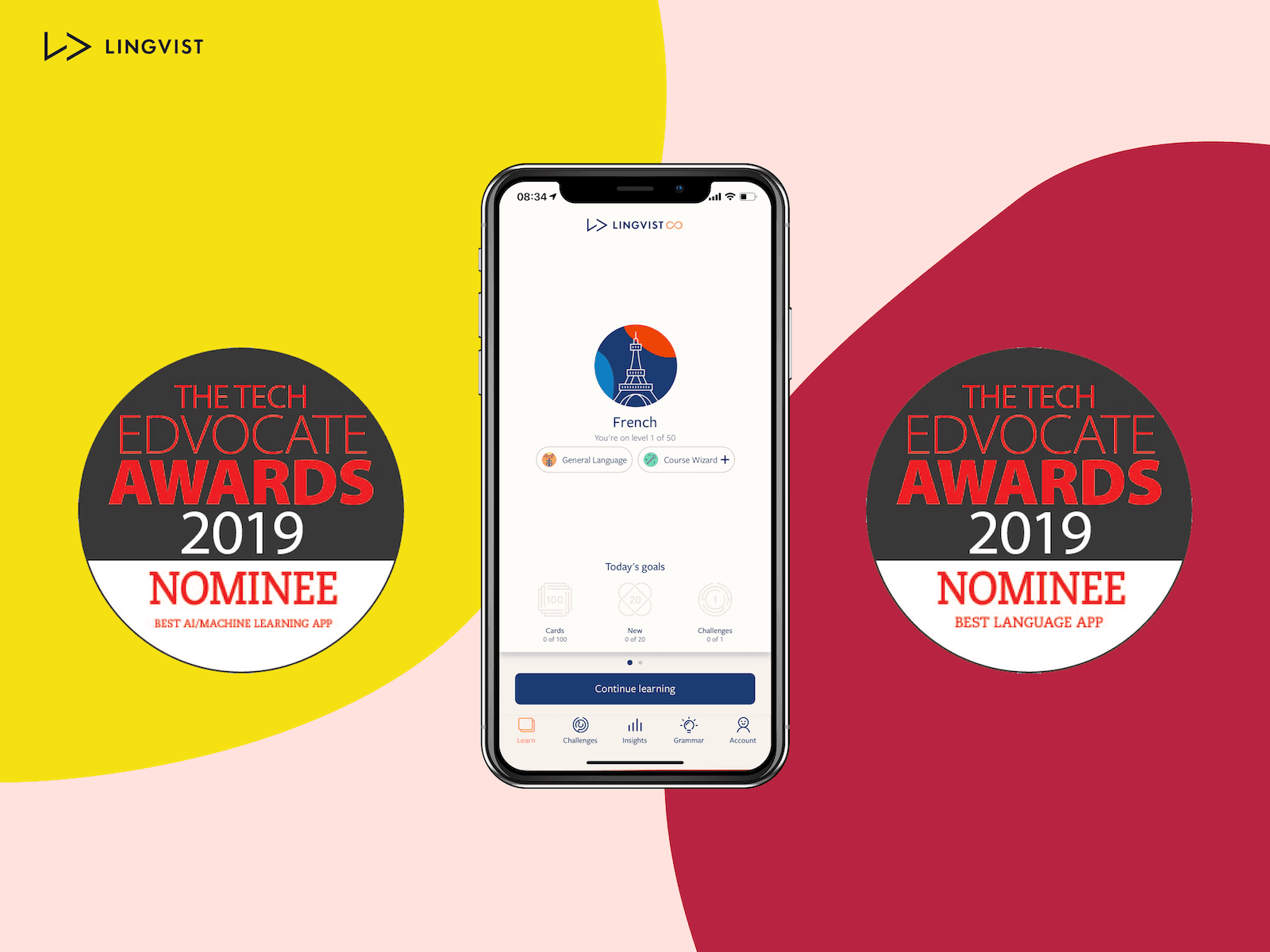 We are thrilled to announce that Lingvist has been nominated in the 2019 Tech Edvocate Awards!
The Tech Edvocate Awards highlight the top EdTech companies, products, and people who are making a difference and transforming the way people learn and how educators teach.
This year we received not one, but two nominations:
Best Language Learning App or Tool
Best Artificial Intelligence/Machine Learning App or Tool
Show your support and vote
Help us win the awards by casting your votes for us via the link below. All of us at Lingvist would really appreciate your support!
Take a minute and vote for Lingvist
A shortlist of finalists will be announced on August 23, 2019, and winners will be announced a week later on August 30, 2019. Keep checking our blog and social media to see how we've done!