¡Hola!
As we announced last month, the Spanish exercises are here! 🇪🇸 🇪🇸 💃 💃
We have created the first batch of exercises, which will help you review the content from the first 1000 cards of our English to Spanish course. With this post, we aim to help our Spanish learners make the most of the Challenges section as it is now.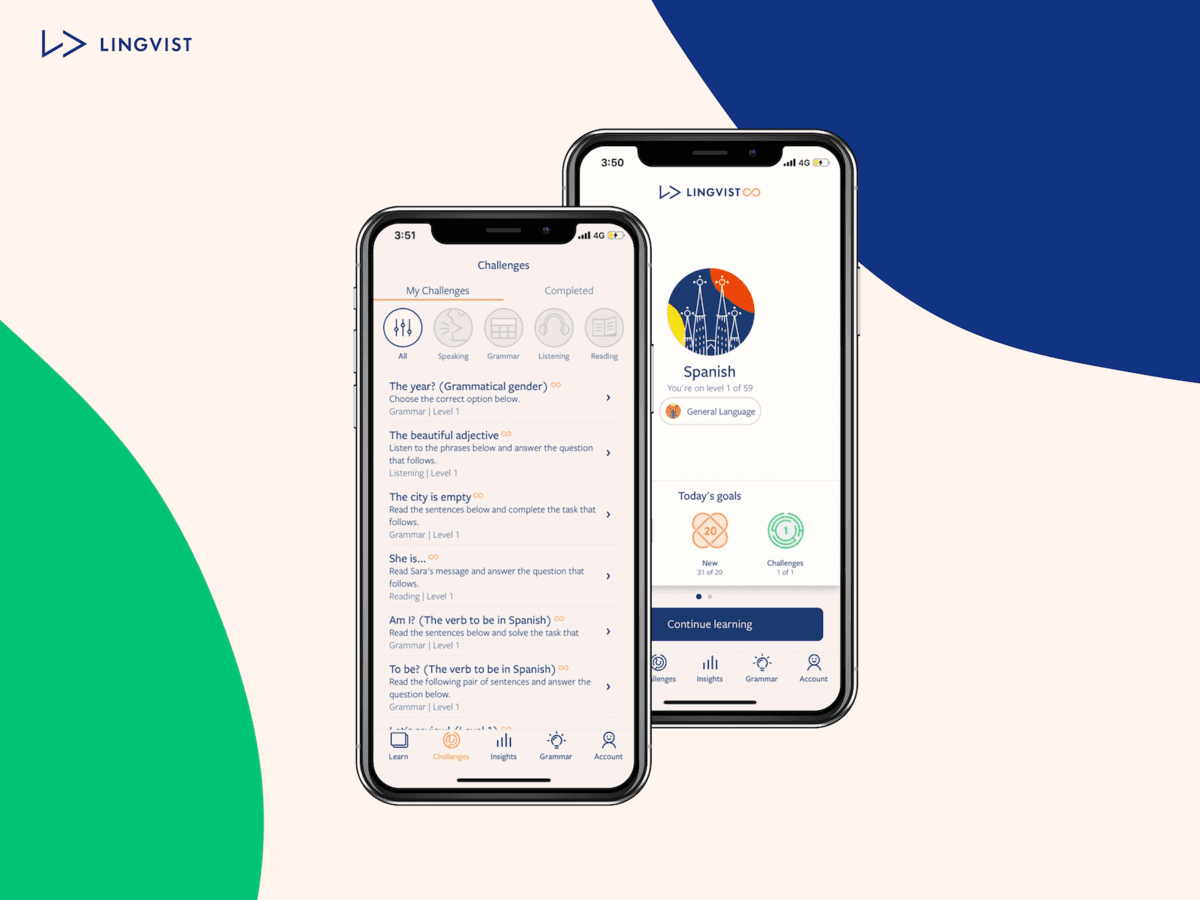 Some tips:
Click on the Challenges section and stay in My Challenges > All

Below the skills list, you will see all the challenges available, ordered by level, e.g, Level 1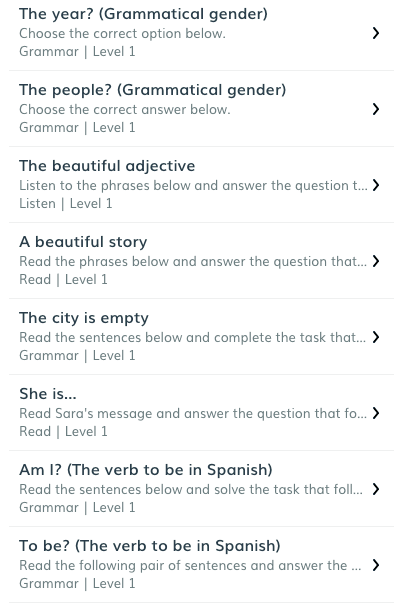 One level is equivalent to a hundred new words. So, for example, if you have already learned 250 words (You can check that number by accessing Progress>Vocabulary), you are in Level 3.
What should you do, then? We recommend going to the challenges list (ALL) once you have completed 300 new words and complete all Level 3 exercises in order (from top to bottom), up to the review exercise for that specific level.
There you will find different exercises to put your grammar, reading, and listening skills into practice! What's more, all of the content covered in those exercises is directly connected to what you learned in the cards you completed!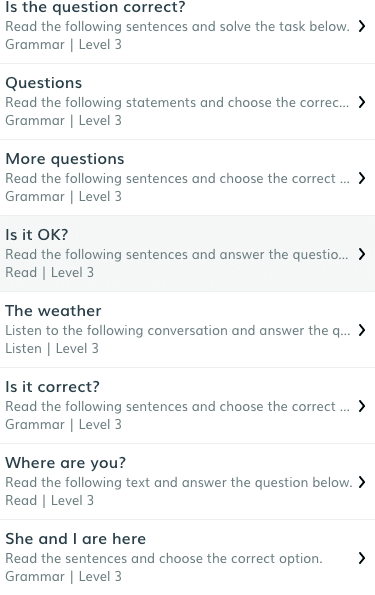 Take the same steps every time you have completed 100 new words (+1 level) in the Learn section!
For those who have reached +1000 new words, here's a good way to review a lot of what you have already learned! However, there are more exercises coming your way! ;-D
¡Feliz aprendizaje!
Javier