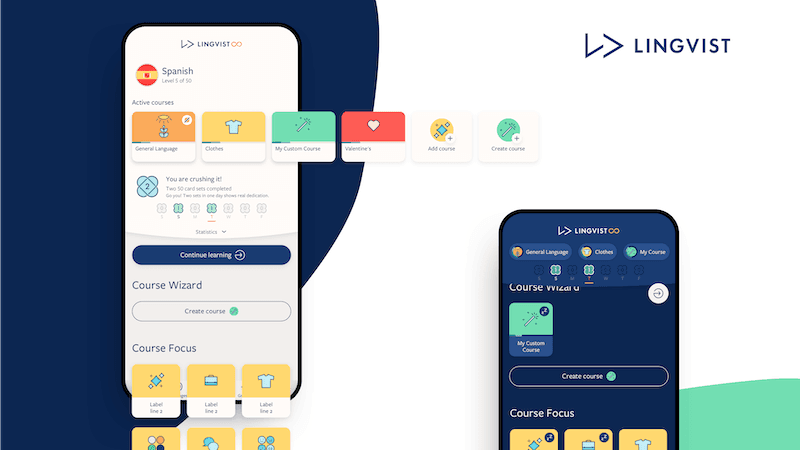 We at Lingvist are making more changes to improve your learning experience, and this time we're shaking up the Learn Hub. Mike Ramos, our UI designer, gave some insight into the idea behind it and what this change means for our learners.
Hi Mike, thanks for taking the time to speak to the blog. What was the idea behind the redesign of the Learn Hub? Was there any specific issue the design team wanted to address?
We wanted to make our content more visible, so that our users could discover everything they could learn. Also, with the introduction of Course Wizard, they can now create tailor-made courses in Spanish and French. The hub makes both our course focuses and user-generated courses more manageable and easier to find.
So when our users get to the new Learn Hub, what will they notice first?
I think they'll find that they can enable many courses at once or focus on a single one. That's the key to me – the ability to find and manage courses.
There will be some learners that may have wanted to keep the old look. What would you say to them?
I really think that this new ability to manage courses easily will win them over. Of course, if they prefer to learn only one vocabulary course at a time, they can definitely still do that.
Is there anything else you'd like to add?
Yes! I think it's important to remember that nothing was removed in relation to the previous design. These changes, coupled with the new way we're handling your sets of cards, brings a much smoother learning experience to Lingvist. I hope you'll enjoy it!