With over 400 million speakers worldwide, Spanish has the second most native speakers on Earth (following Chinese and before English on the list). This fact influences the choice of many language learners, with Spanish being the most popular foreign language to learn in the United States.
Spanish and English have many cognates (words with common etymological origins), making it one of the easier languages for English speakers to learn. Spanish learners can also easily listen to authentic Spanish media, with a wide variety of music, award-winning cinema, and podcasts available online. Spanish-speaking cultures have also produced a wide array of delicious cuisines and some of the world's most popular dances (salsa, tango, and flamenco, to name a few). Did we mention that almost every Spanish-speaking country has killer beaches?
Whether you're learning Spanish to embark on a tequila and taco-tasting expedition through Mexico, take flamenco lessons from a Spaniard, or just finally be able to sing along with "Despacito," chances are that knowing Spanish will facilitate some of the most unforgettable experiences in your life.
Spanish-Speaking Countries:
Learn Spanish vocabulary
The Largest Spanish-Speaking Country
As you may have guessed, those 400 million speakers aren't all crammed into Spain. You may be surprised to find out that Spain can't even claim to have the largest Spanish-speaking population – that honor belongs to Mexico, with 122 million speakers. Spanish is currently spoken in the United States by around 52 million people, 41 million of whom are native speakers. According to Instituto Cervantes, the United States is projected to surpass Mexico by 2050.
How Many People Speak Spanish in the World
In addition to the approximately 5.6% of the world population that speak Spanish as a native language, an estimated 135 million people speak Spanish as a second language, including 21 million current students of Spanish. With the projected number of speakers only predicted to increase, Spanish makes a fantastic choice of language to learn, as resources such as Lingvist's Spanish course and available study partners will never be in short supply.
Map with color-coded key:
By: Gabbykawaii07, CC BY-SA 4.0, via Wikimedia Commons.
   Spanish as official language.
   Unofficial, but spoken by more than 25% of the population.(In Sahrawi Arab Democratic Republic it is co-official.)
   Unofficial, but spoken by 10-20% of the population.
   Unofficial, but spoken by 5-9% of the population.
   Spanish-based creole languages spoken.
Can All Spanish Speakers Understand Each Other?
Though regional dialects abound, the core of the Spanish language is mutually intelligible, meaning people from different countries can generally understand each other. In fact, to remain a dialect of Spanish and not be classified as a new language, a certain (often contentious among scholars) percentage of the language must be mutually intelligible. Difficulties may arise for speakers from opposite sides of the globe, or even opposite sides of a country, in the form of regional slang, divergent pronunciation, and the influence of indigenous or other neighboring languages. It is also important to note that regional dialects do not always respect national borders, as many culturally homogenous groups existed before these lines were drawn.
As such a large number of Spanish speakers in the world reside in Mexico, "Mexico City Spanish" is used as a sort of standard for Latin American Spanish for things such as film subtitles. The Spanish used in Europe is referred to as "Iberian/European Spanish." To find out more about the differences between these two dialects, check out our guide.
Where Can You Find Spanish Speakers?
Looking to practice your Spanish? There are many gorgeous and culturally diverse countries to visit, each with unique flavors of cuisine and local slang. In (almost) all cases, you'll want to pack your swimsuit, because Spanish-speaking countries boast some of the most stunning beaches in the world.
Native Spanish speakers can be found on three continents. Spanish is the official language of 20 countries (and one territory – Puerto Rico), which means that it's the language of official government documents and is taught in schools. Additionally, Spanish is the language spoken by a significant minority in four other countries.
Learn Spanish with Lingvist
Latin America
Mexico

Colombia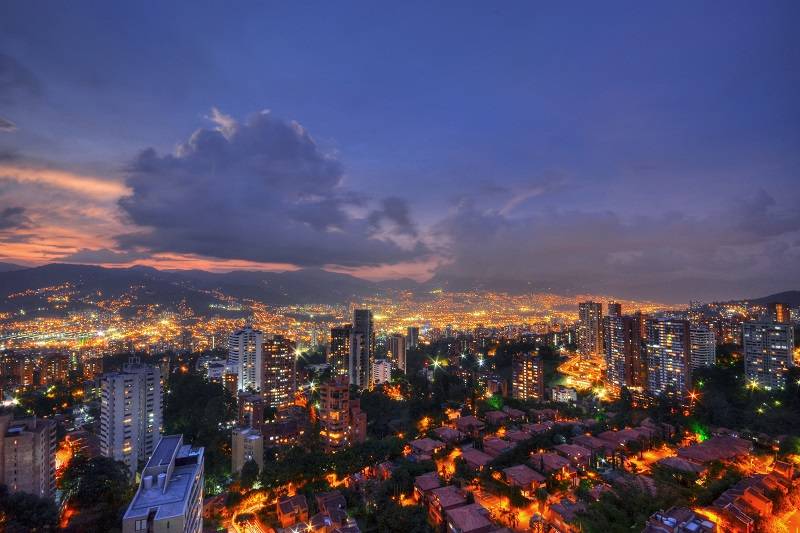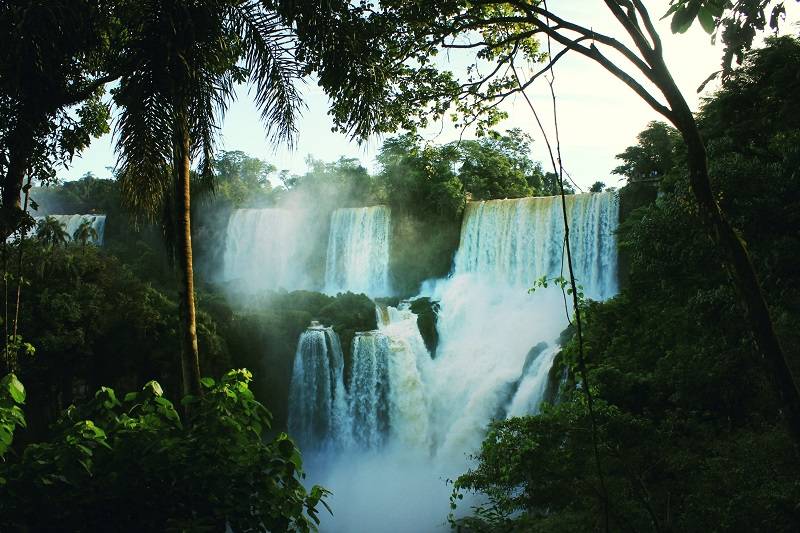 Argentina
Famous landmark/tourist destination: Iguazú Falls
Famous beach destination: Mar del Plata
Local slang: "Che boludo" is a greeting that loosely translates to "Hey dude!"
Local flavor: "Asado" – Argentinian barbecue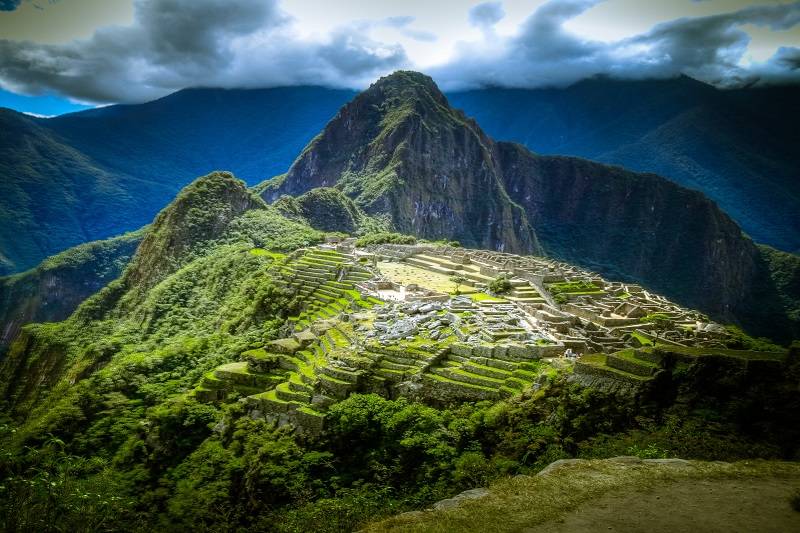 Peru
Famous landmark/tourist destination: Machu Picchu
Famous beach destination: Playa Roja ("the red beach")
Local slang: If a Peruvian says something is "bacán," it means it's cool!
Local flavor: Peruvian ceviche with fresh fish and lemon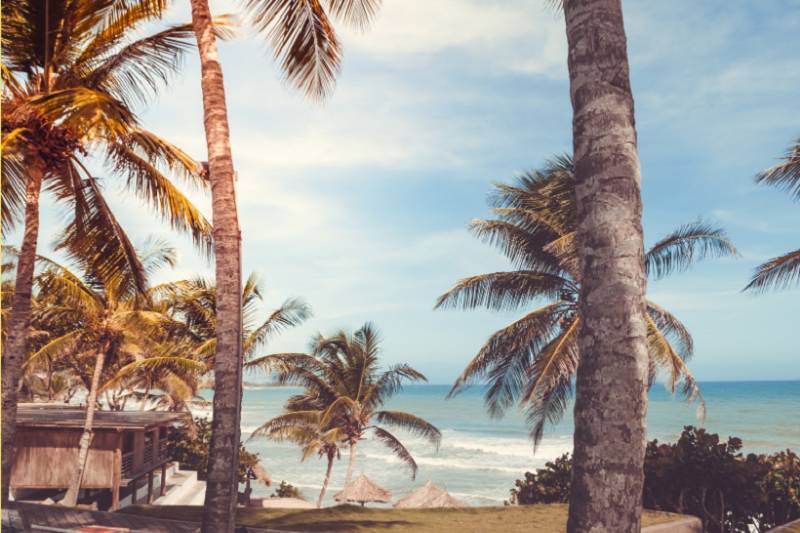 Venezuela
Famous landmark/tourist destination: The world's highest waterfall, Angel Falls
Famous beach destination: Isla de Margarita (Margarita Island)
Local slang: "Chamo" (or feminine "chama") means "bro" or "dude"
Local flavor: Pabellón criollo is a local dish with stewed beef, beans, and rice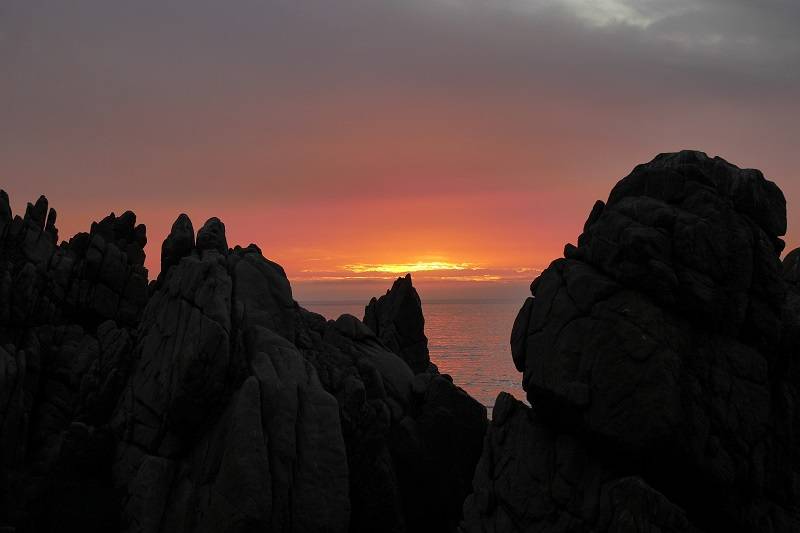 Chile
Famous landmark/tourist destination: See llamas, alpacas, and volcanoes all in one place: Lauca National Park
Famous beach destination: Viña del Mar
Local slang: "Huevón" (also spelled Hueón, weón, or güeón) can mean anything from "friend/bro" to "guy" to "jerk," depending on the context
Local flavor: Curanto consists of seafood, meat, and potatoes; traditionally prepared in a hole covered with stones and heated by a bonfire on top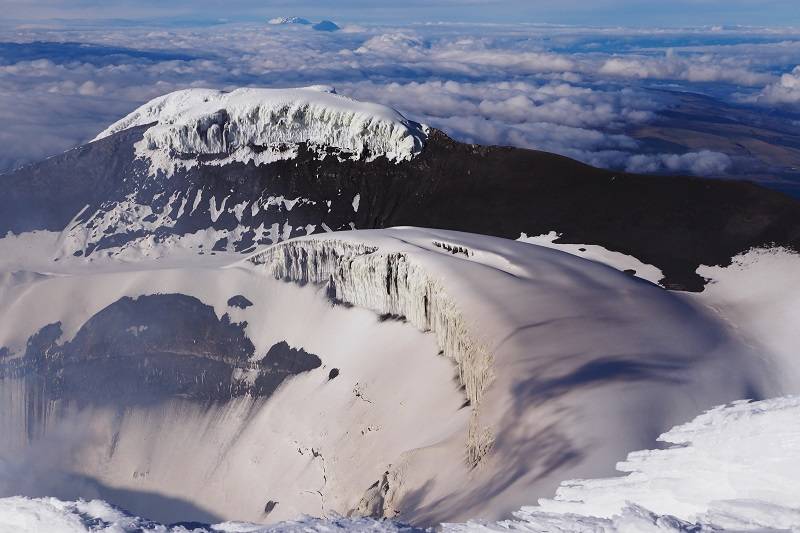 Ecuador
Famous landmark/tourist destination: Cotopaxi, a glacier and volcano in one!
Famous beach destination: The famous Galápagos Islands are 1,000 km off the coast
Local slang: "Pilas" can be used to warn someone to "Look sharp!"
Local flavor: Ecuadorian ceviche made with shrimp and tomato sauce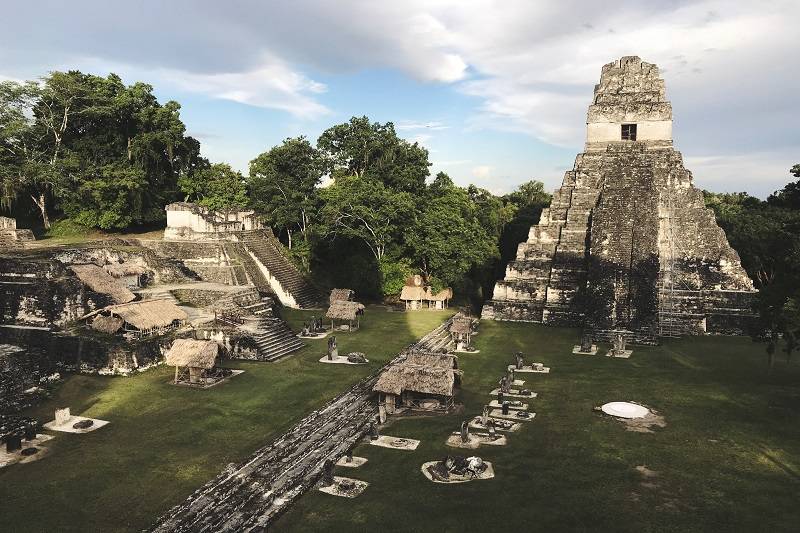 Guatemala
Famous landmark/tourist destination: Mayan ruins of Tikal
Famous beach destination: Monterrico
Local slang: "A huevos" doesn't mean "to the eggs" in Guatemala, but "for sure"
Local flavor: Paches is a kind of tamale made from potato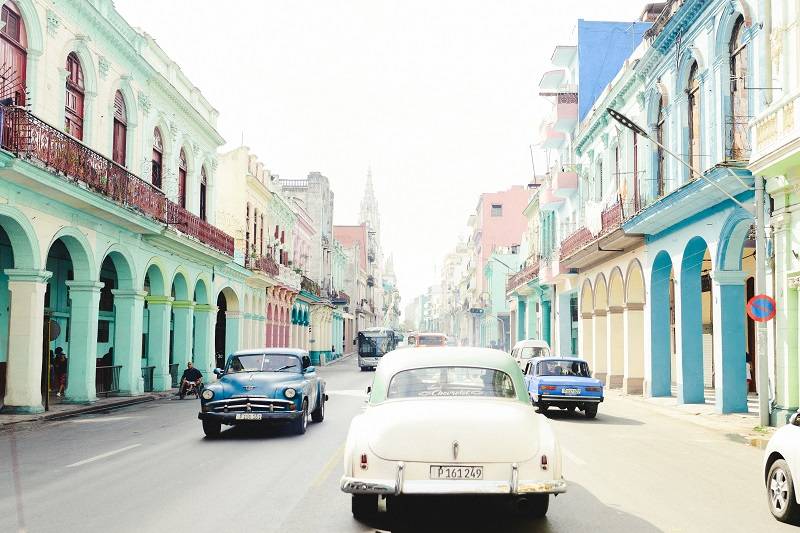 Cuba
Famous landmark/tourist destination: Old Havana UNESCO World Heritage Site
Famous beach destination: Varadero
Local slang: Use "acere" to refer to a friend or "homie," though its literal translation is "an assortment of smelly monkeys"
Local flavor: Don't worry, Ropa Vieja isn't made of "old clothes," but rather shredded steak in a tomato sauce base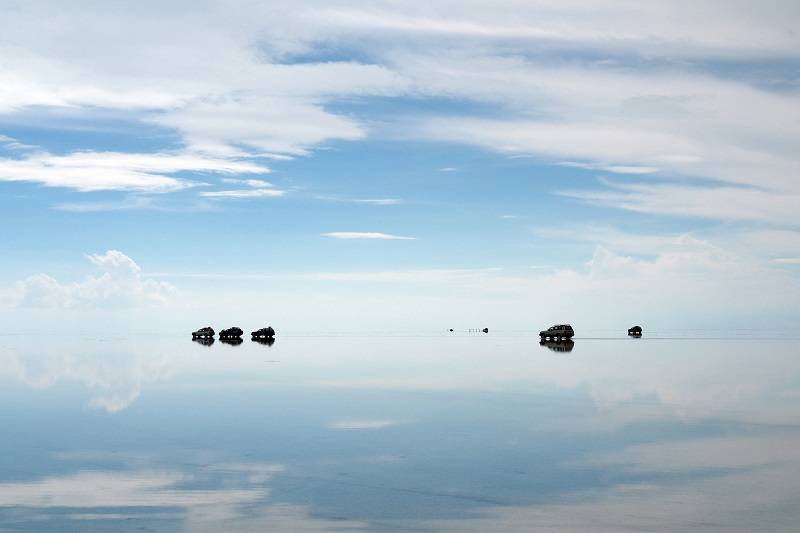 Bolivia
Famous landmark/tourist destination: Reflective (and very Instagrammable) Salt Flats of Salar de Uyuni
Local slang: "Pues" is used as a filler word similar to "well" or "then," or to add emphasis, as in "no pues" ("no way")
Local flavor: Salteñas are baked empanadas (pastries filled with meat) containing spicy olives, raisins, and potatoes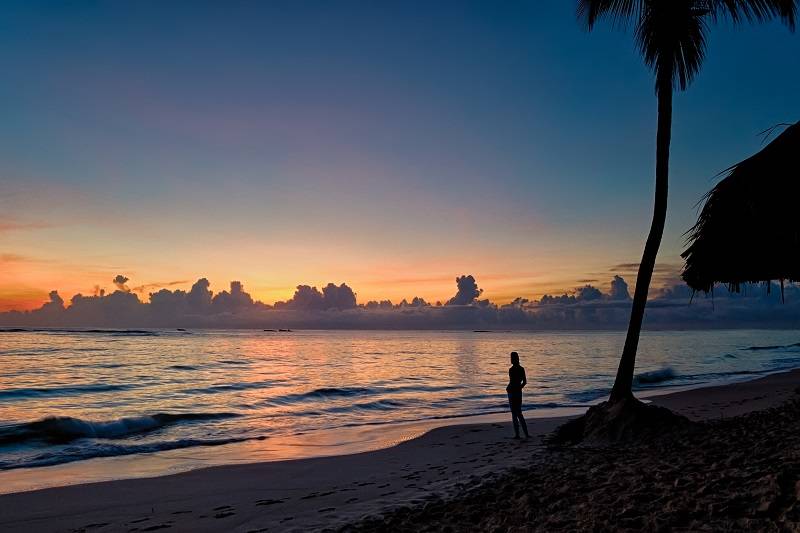 Dominican Republic
Famous landmark/tourist destination: Santo Domingo's Ciudad Colonial is where Christopher Columbus first landed in the Americas
Famous beach destination: Punta Cana
Local slang: "Qué lo qué" is the local way to greet someone, like "What's up?"
Local flavor: Casabe is a bread made out of the indigenous yucca plant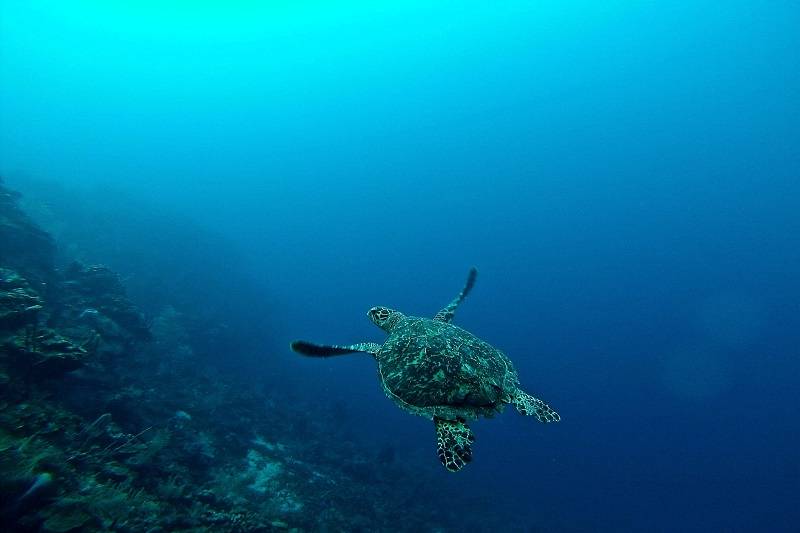 Honduras
Famous landmark/tourist destination: Copán Mayan ruins
Famous beach destination: West Bay Beach, Roatan Island
Local slang: In Honduras, "alero" ("the one on your wing") doesn't mean "wingman," but simply "best friend"
Local flavor: Olla soup is made with squash and yucca plant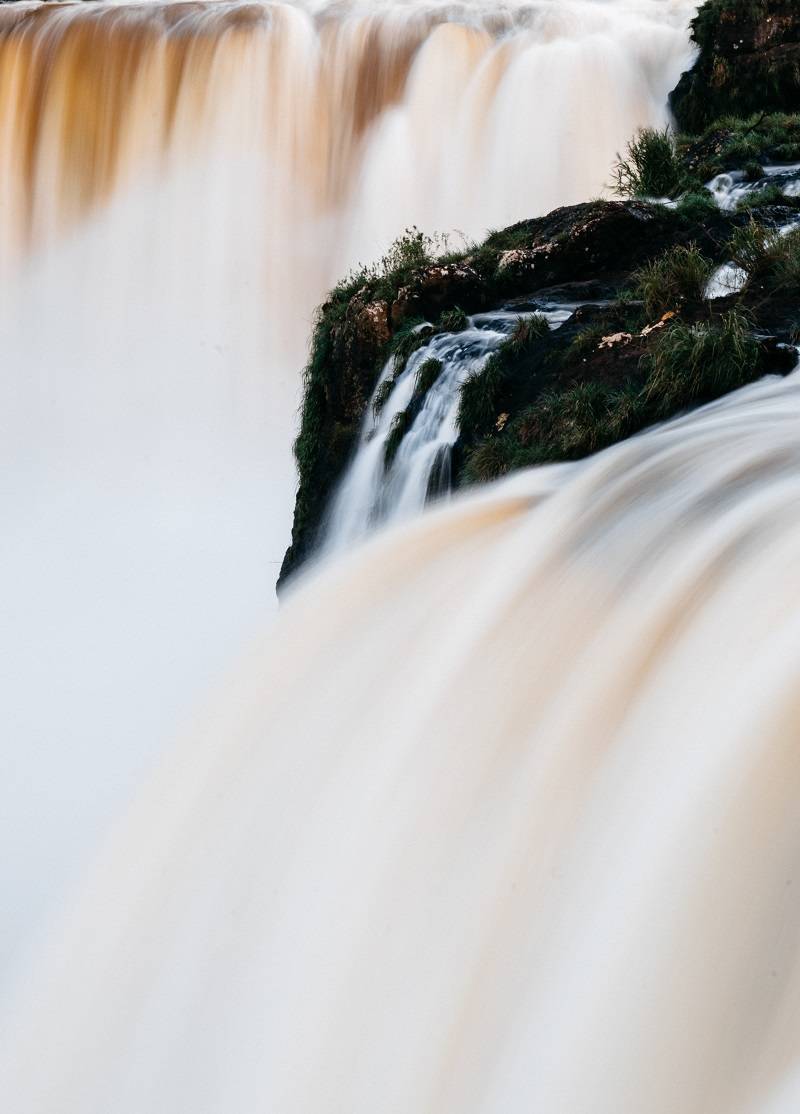 Paraguay
Famous landmark/tourist destination: Saltos del Monday, a unique reddish-brown waterfall
Famous beach destination: San José Beach in Encarnación
Local slang: "Ndaipori problema" ("no problem") is a combination of Spanish and the indigenous language Guaraní
Local flavor: Chipa is a bread or cake made from cassava or cornmeal flour, egg, and cheese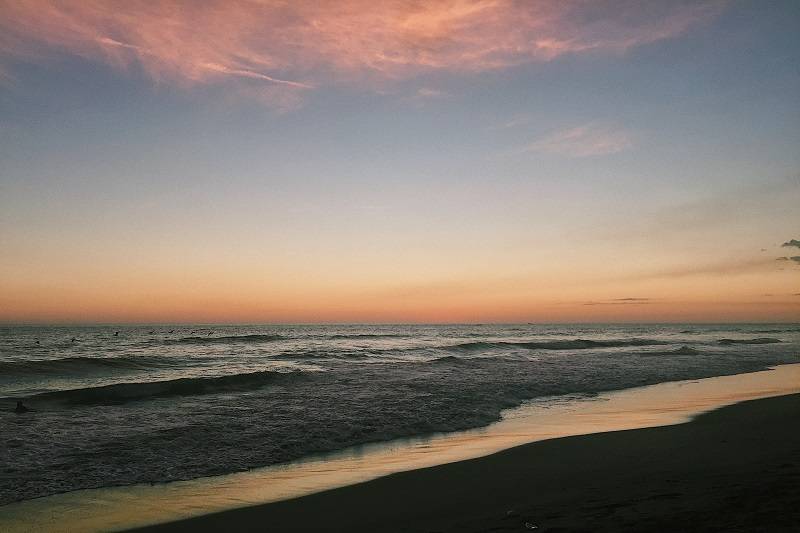 El Salvador
Famous landmark/tourist destination: Hike along the Santa Ana Volcano
Famous beach destination: Costa del Sur
Local slang: "Vaya pues" (literally "go then") to say "okay"
Local flavor: Pupusa is a handmade tortilla stuffed with cheese, chicharrón (pork), and refried beans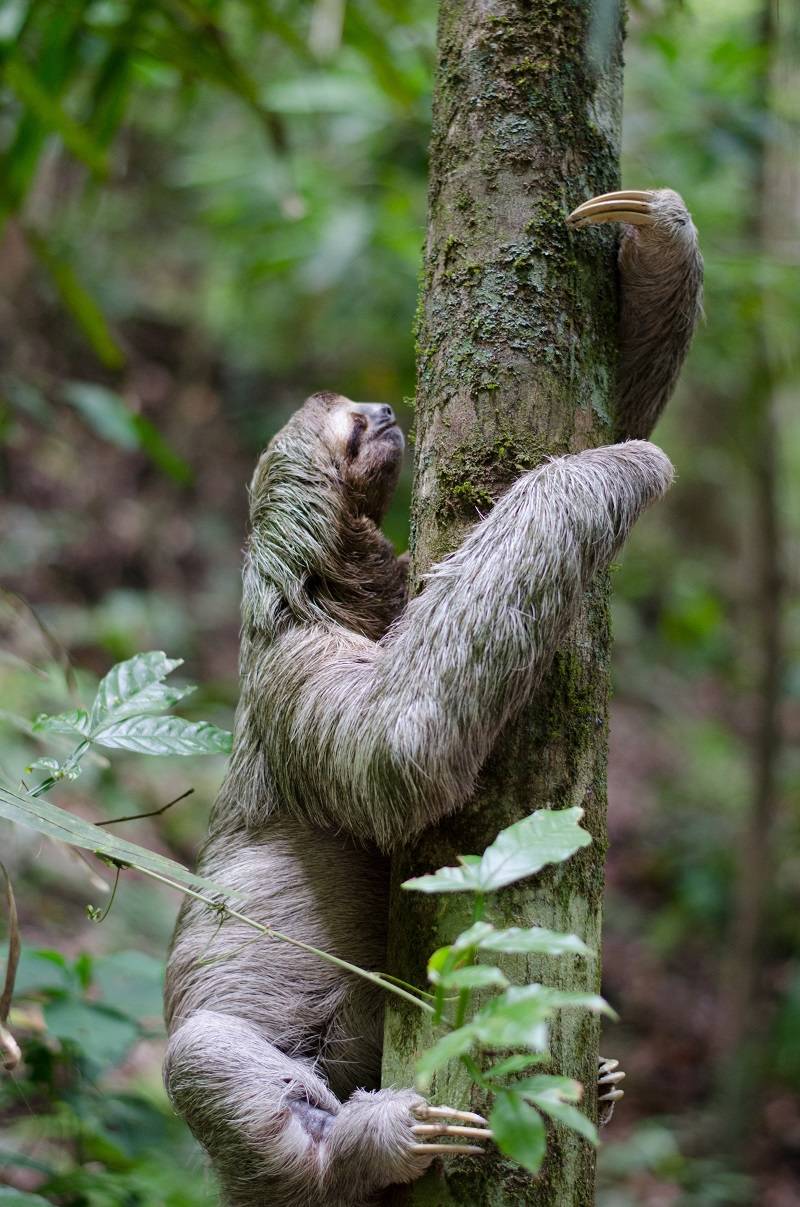 Costa Rica
Famous landmark/tourist destination: See the striking turquoise green lake in the Poás Volcano crater
Famous beach destination: At the Manuel Antonio National Park you can relax on the beach or head into the jungle to see sloths, monkeys, and 184 species of birds
Local slang: "Pura vida" ("pure life") is used as a greeting or way of saying "thank you" and "you're welcome"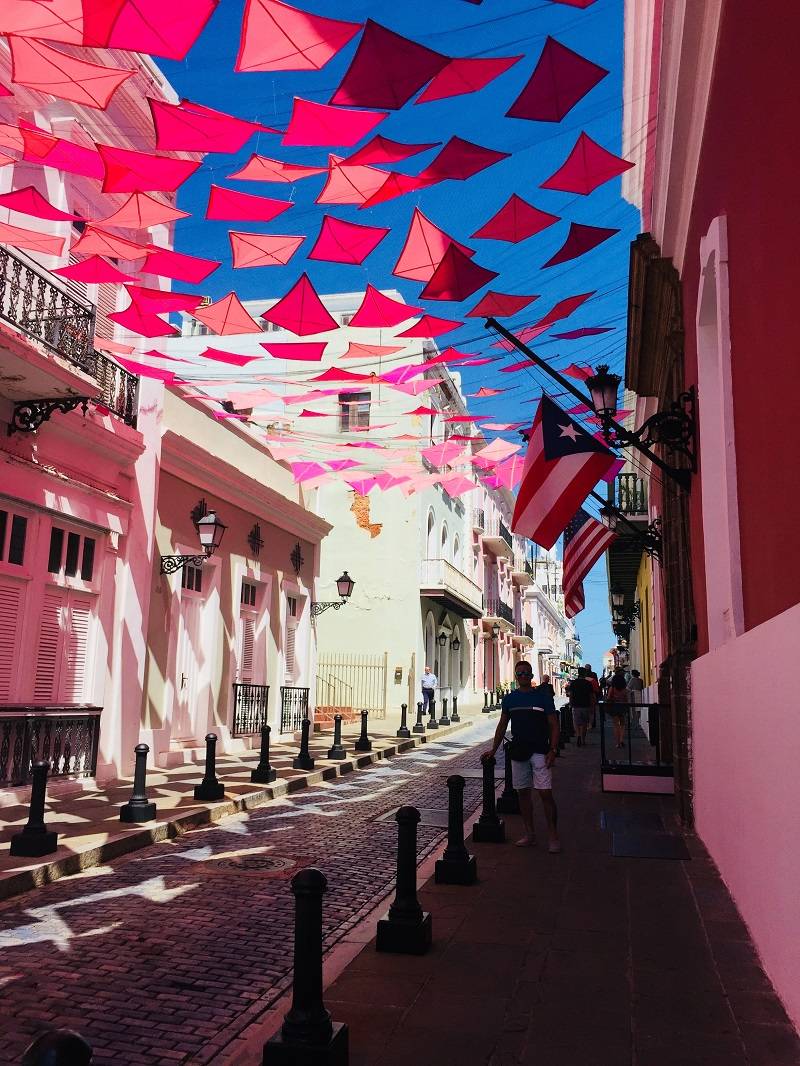 Puerto Rico
Famous landmark/tourist destination: Old San Juan
Famous beach destination: Luquillo Beach
Local slang: "¡Ay bendito!" is an exclamation used like "Oh my god!" in English, for everything from joy and surprise to sadness and outrage
Local flavor: Mofongo is made of fried and mashed plantains that absorb a garlicky broth or sauce
Panama
Famous landmark/tourist destination: See the Panama Canal pass by Panama City
Famous beach destination: Visit Cayos Zapatilla, two uninhabited mangrove islands surrounded by coral reefs
Local slang: "Fren" is derived from "friend" and means just that!
Local flavor: Palm tree flower prepared like spaghetti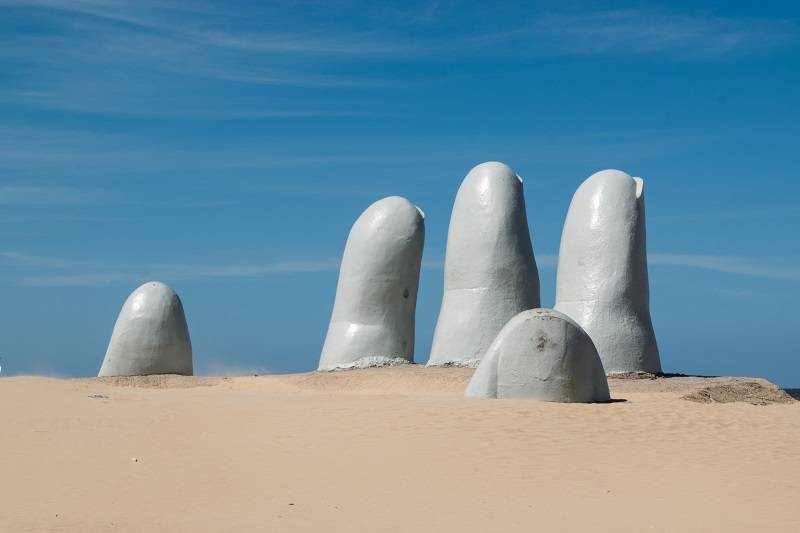 Uruguay
Famous landmark/tourist destination: The capital city of Montevideo, a mixture of old European architecture and modern skyscrapers, is an important Latin American trade and business center
Famous beach destination: Check out the famous fingertips emerging from the sand at La Mano de Punta del Este
Local slang: "Bo" can be used to call someone's attention, like "hey!" or similarly to "man" in expressions like "What's up, man?"
Local flavor: Chivito is a beef sandwich served with egg, bacon, ham, lettuce, and tomato
Europe: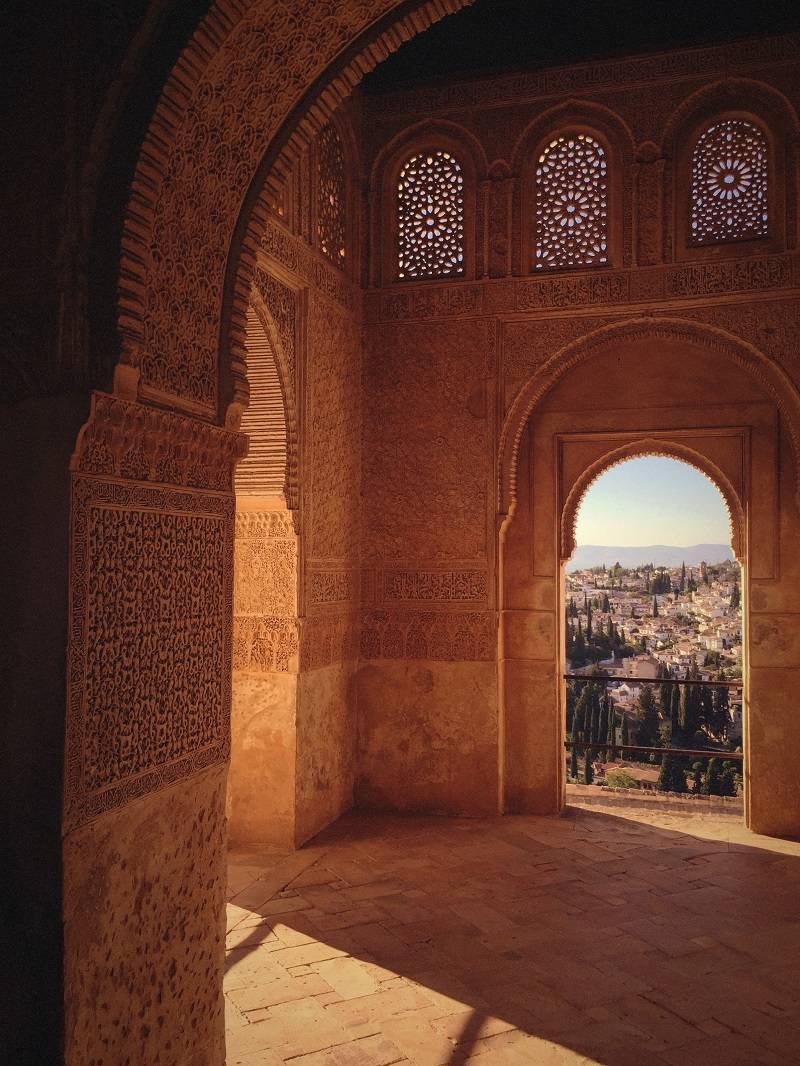 Spain
Famous landmark/tourist destination: Alhambra is part palace and part fortress, dating back to AD 889
Famous beach destination: Nova Icaria Beach in the artsy coastal city of Barcelona
Local slang: Spaniards say "vale" instead of "okay" and often "yes"
Local flavor: Paella is a dish from the Valencian region containing rice, vegetables, saffron, and often seafood or other types of meat
Africa: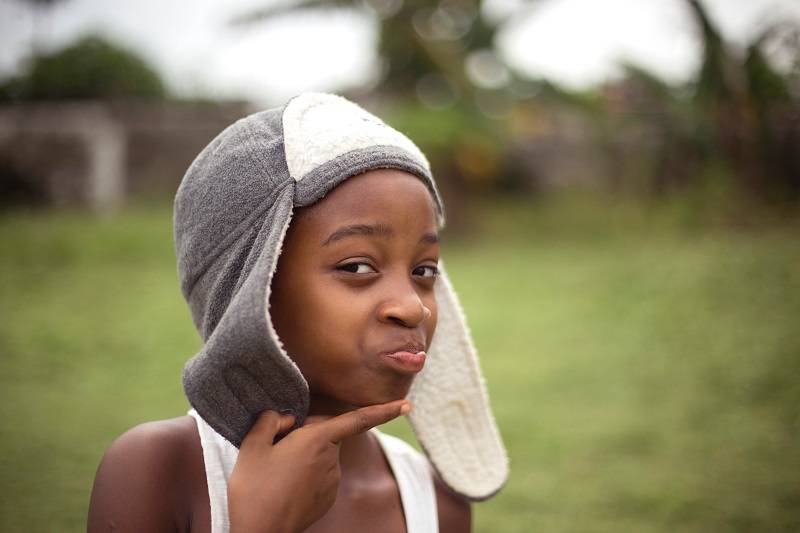 Equatorial Guinea
Famous landmark/tourist destination: The Basílica de la Inmaculada Concepción de Mongomo is the second largest Catholic church in Africa
Famous beach destination: As the sixth least-visited country in the world, this small central African nation offers unspoiled beaches such as the Arena Blanca beach on the coastal Bioko Island
Local slang: The word "chapear" is a verb for "removing weeds"
Local flavor: Sopa de pescado con cacahuete is exactly what it sounds like, a ground nut soup ("cacahuete" = peanut) with fish, onions, and tomatoes
Learn Spanish vocabulary
Countries with a Significant Minority of Spanish Speakers:
Americas: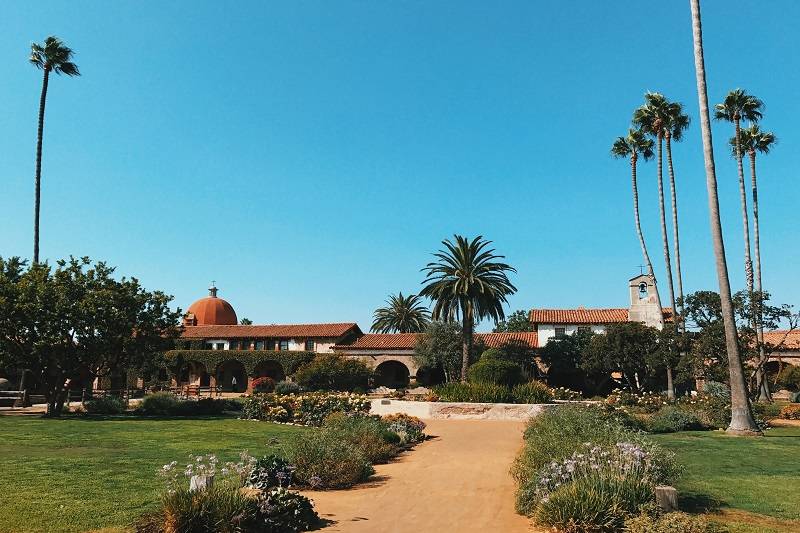 United States of America
Percentage of Spanish speakers: 13%
Total speakers: 52,000,000
Something to see: 21 Spanish missions along the California coast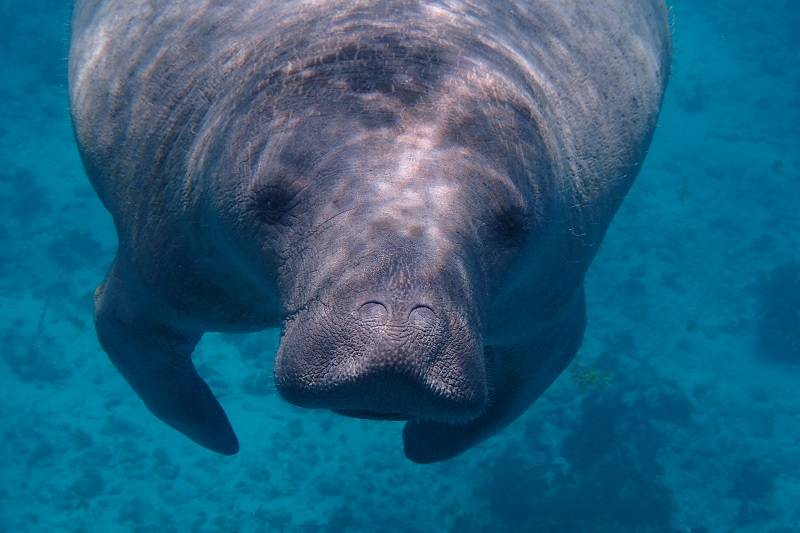 Belize
Percentage of Spanish speakers: 30%
Total speakers: 106,795
Something to see: Snorkel with manatees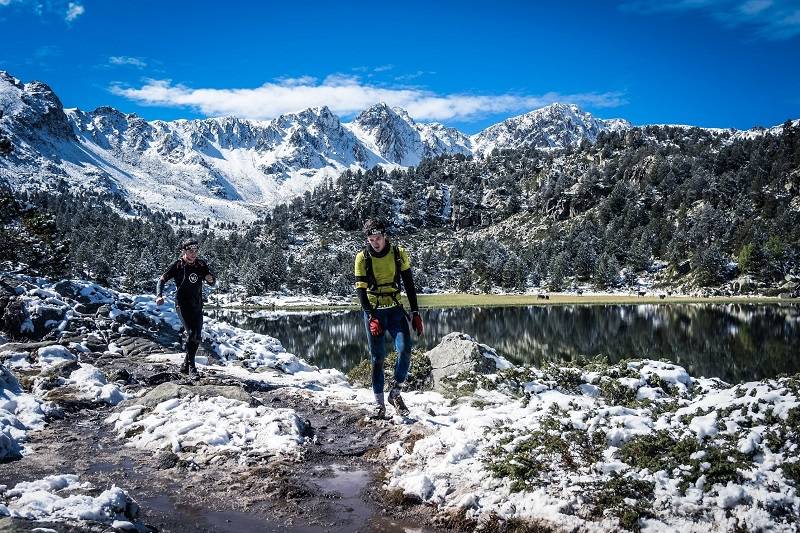 Andorra:
Percentage of Spanish speakers: 35%
Total speakers: 29,907
Something to see: Alpine skiing in Grau Roig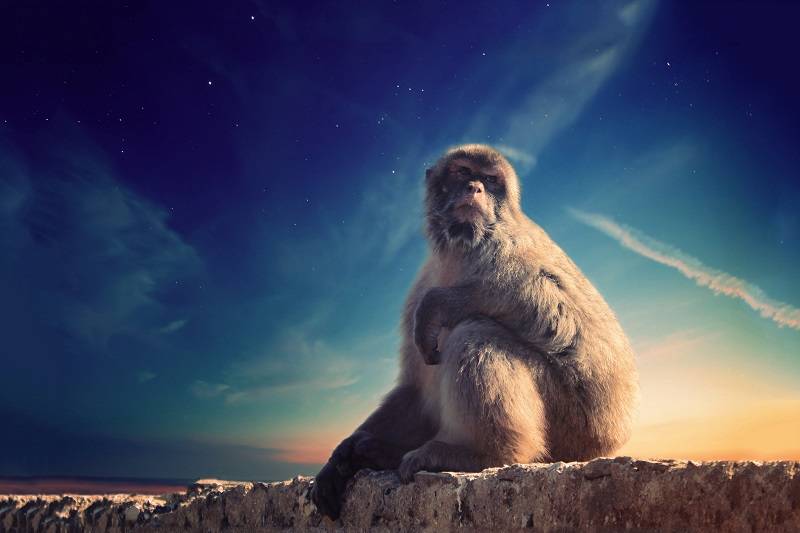 Gibraltar
Percentage of Spanish speakers: 81%
Total speakers: 23,857
Something to see: The only monkey population in Europe – the Gibraltar Barbary macaque
No matter which destination appeals to you, speaking Spanish will undoubtedly make your travels easier and much more enjoyable. If you're in dire need of a vacation ASAP, Lingvist is the fastest way to learn Spanish. Buena suerte (good luck) with your studies and buen viaje (happy travels)!