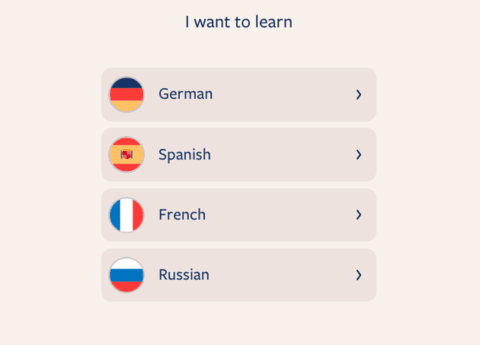 UPDATE 8.3.2017 Some new language pairs have gone live, in case you've missed it! Continue to follow our blog to get the latest new about our language pairs.
NOW FULLY AVAILABLE:
English from Chinese (traditional and simplified) Spanish from English German from English Russian from English English from Portuguese English from Japanese
Lingvist is in the middle of some really exciting developments. Along with a completely new version of our app coming your way, we also have an update about new language pairs!
Currently in testing or by invitation only: English from Japanese Russian from English Spanish from English
You can be put on the list to become a tester and get early access to these courses by clicking on the links above to sign up.
Invitations for testing are sent out in batches and may take some time to arrive once the course has been opened to early access learners. Those who sign up for early access later may miss the beta period, but will be amongst the first to be notified of the full language course launch.
In 2017 we're committed to bringing you: German from English English from Portuguese English from Chinese (simplified and traditional)
Don't miss the latest updates on our big app update, new language pairs, and more by staying tuned to this forum, or following Lingvist on Facebook and Twitter.