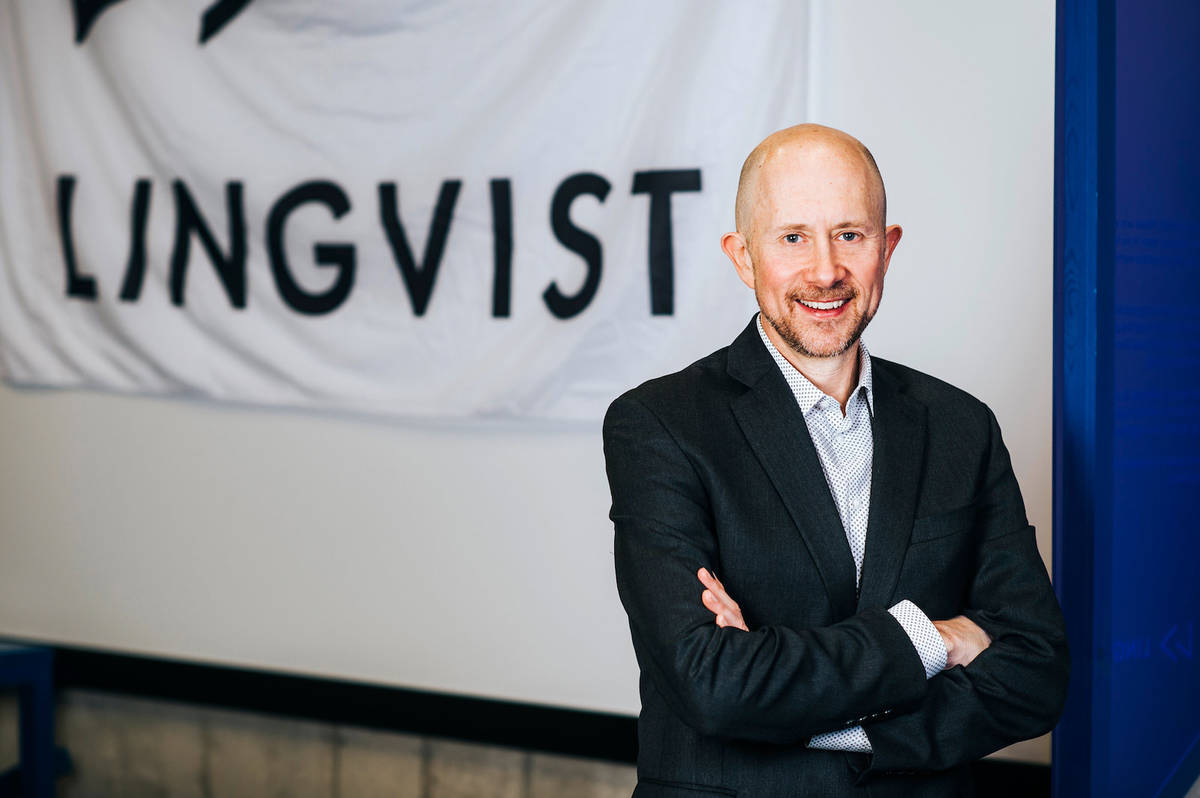 This post is going to get a little personal.
I've known the founders and early team at Lingvist for more than five years. I met Mait, one of the founders, when I was a mentor for Techstars London. I was so inspired by this passionate nuclear physicist that I spent multiple evenings volunteering my time to help his vision along.
I joined Lingvist and moved to Estonia with my family in August 2015 – they had never even visited. I've worked for the company for nearly four and a half years since.
Lingvist was completely free of charge at the time and for years after I joined. By 2017 we employed more than 30 people. We all worked long, often stressful, "startup" hours. And we provided free language learning to millions of people without so much as running a single advertisement, never mind asking learners to part with their hard-earned currency.
It doesn't take a nuclear physicist to know that this couldn't last forever.
We needed to generate revenue, and I was tasked with introducing a monetization model, which we did in 2018. There were many reasons we decided to launch with a freemium model, but the main one was that we wanted to make Lingvist better. To do that, we needed to make sure lots of people used Lingvist. We used your feedback to make the experience smoother and the learning more valuable, and we used your anonymized learning data to improve the underlying technology for everyone who came after.
But this was never intended to be sustainable either.
And we must be sustainable. We need to be able to continue to provide Lingvist and to continue to make it better. If you're learning with Lingvist, my guess is that you want exactly the same thing.
This is our vision: 1) The goal of Lingvist is to remove language barriers, allowing people to connect with each other and pursue any educational opportunity they wish; and 2) by building technology that accelerates language learning at scale, we enable motivated people to pursue their dreams and inspire others.
We are incredibly fortunate to have a board of directors which supports this vision. We have invested close to US$10 million in pursuit of it. But to achieve it, we must ultimately be sustainable. And to be sustainable we must, at some point, become profitable.
Starting next week, all new Lingvist learners will have a free trial with every feature included: unlimited cards, voice input (on mobile), themes and course focuses, as well as Course Wizard (where available). After this trial, they will encounter a paywall and will need to subscribe to continue using Lingvist.
Learners who signed up before today will remain on the freemium plan (20 new words a day, with access to 3000 words in total). Lingvist Free will be available until the end of February. After that, a subscription will be necessary to continue learning with Lingvist.
For many people reading, the end of Lingvist Free is not big news. If you are a diligent learner, you already encounter a paywall with Lingvist – at 3000 words – and many learners are beyond that limit. We are making this limit stricter, from 3000 words to just a few days, but if you've already reached the limit, then there is no difference.
We wrestled with how abruptly to make this change for our current learners enjoying Lingvist Free, and we settled on two months. Use these two months as even more motivation to tackle your language goal in the new year. Use them to hit the 3000-word mark and ignore this post (because there will have been no change for you). Or take advantage of the New Year's sale we'll run in a few days if you'd like.
We know that we will lose some of you as a result of this change. We are very sorry about that. We hope that Lingvist has provided you value and helped you learn or improve the language(s) you aspire to learn.
If this will encourage you to subscribe, we want to know why – what is it about Lingvist that you value most? If this will cause you to quit, we would like to know why as well. Is there something that would make a difference for you? Something Lingvist lacks that would change your mind? We want to hear from you, so please leave a comment. We value your feedback.