Lingvist Classroom is the best way to manage your students' language learning
Create classes
Start a class and invite students to use Lingvist on any device.
Invite and manage students
Welcome your students by sending a unique link and manage their progress.
Track progress
See your students' words learned and study time.
Tailor your course with Course Wizard
With our Course Wizard, you can quickly create relevant lessons by entering targeted keywords or text. Available for English to Spanish, Spanish to English, English to French, and Chinese (Traditional) to English.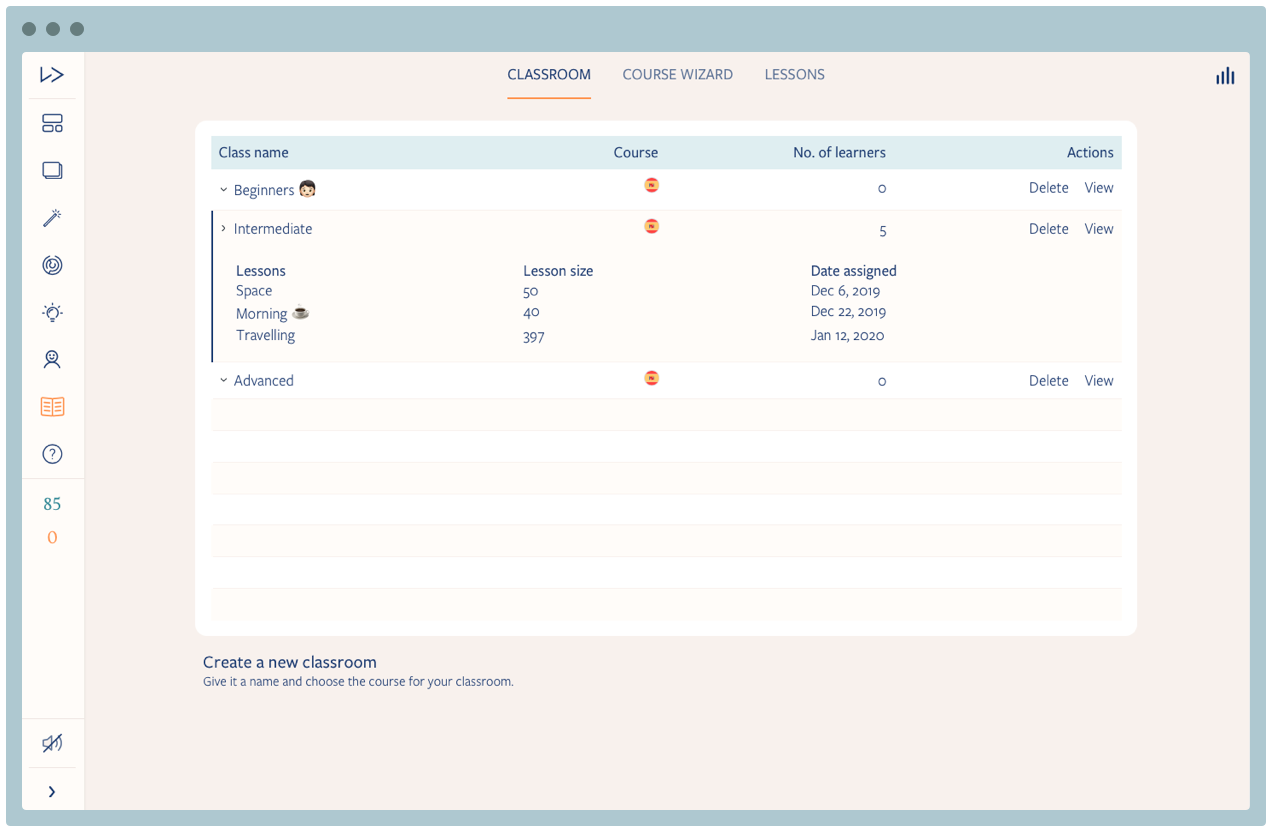 Create a class and invite students
Classroom allows you to keep track of different groups of students. Invite students with your unique link and let them easily get started on their own.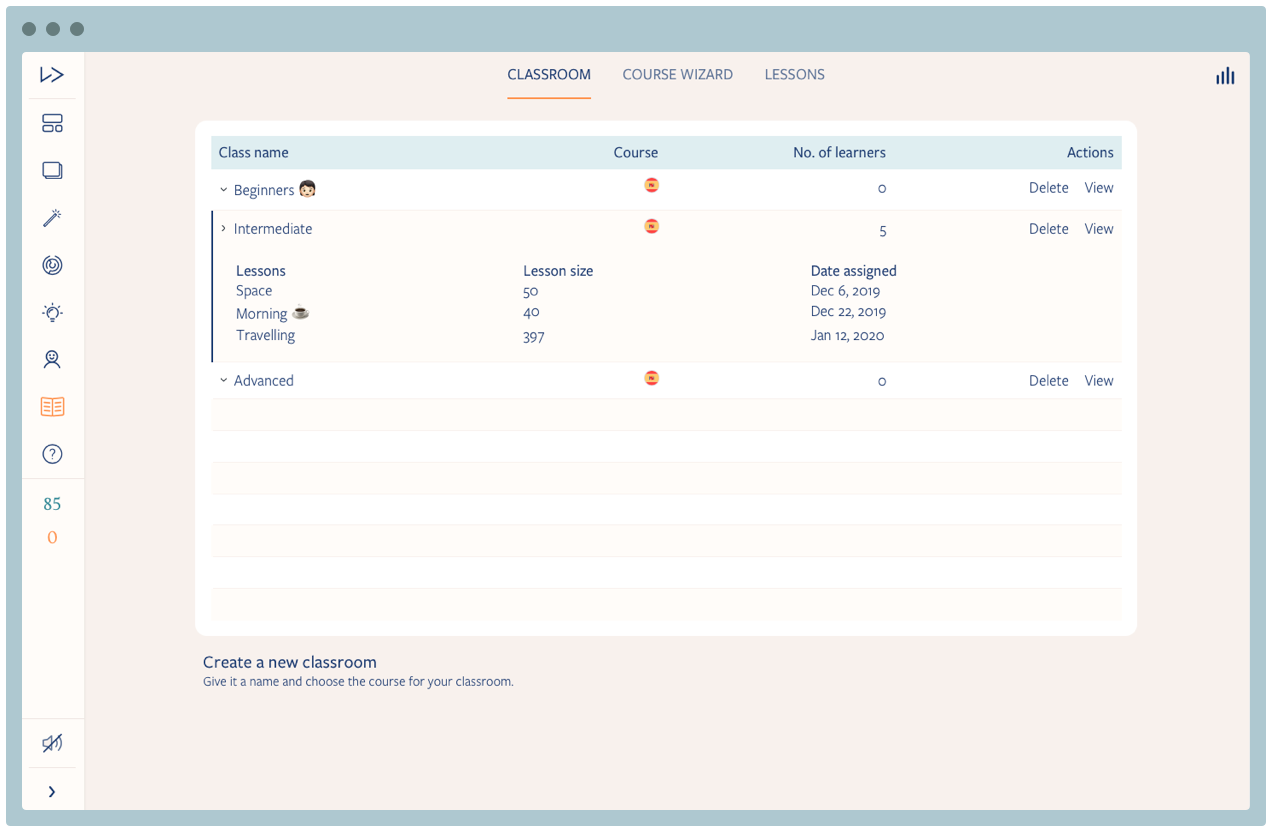 Track and monitor progress
With Classroom, you can see all of your students' statistics. See how many words they have studied and their active learning time.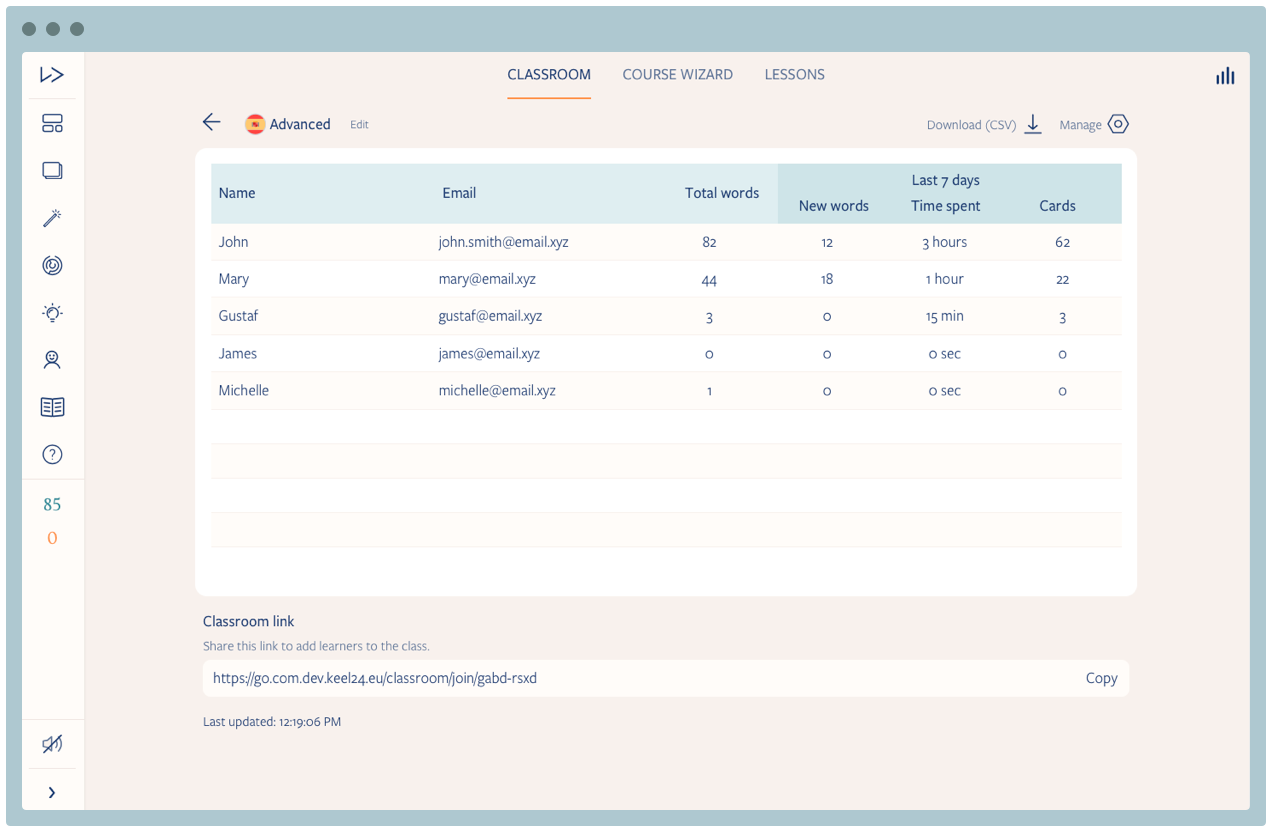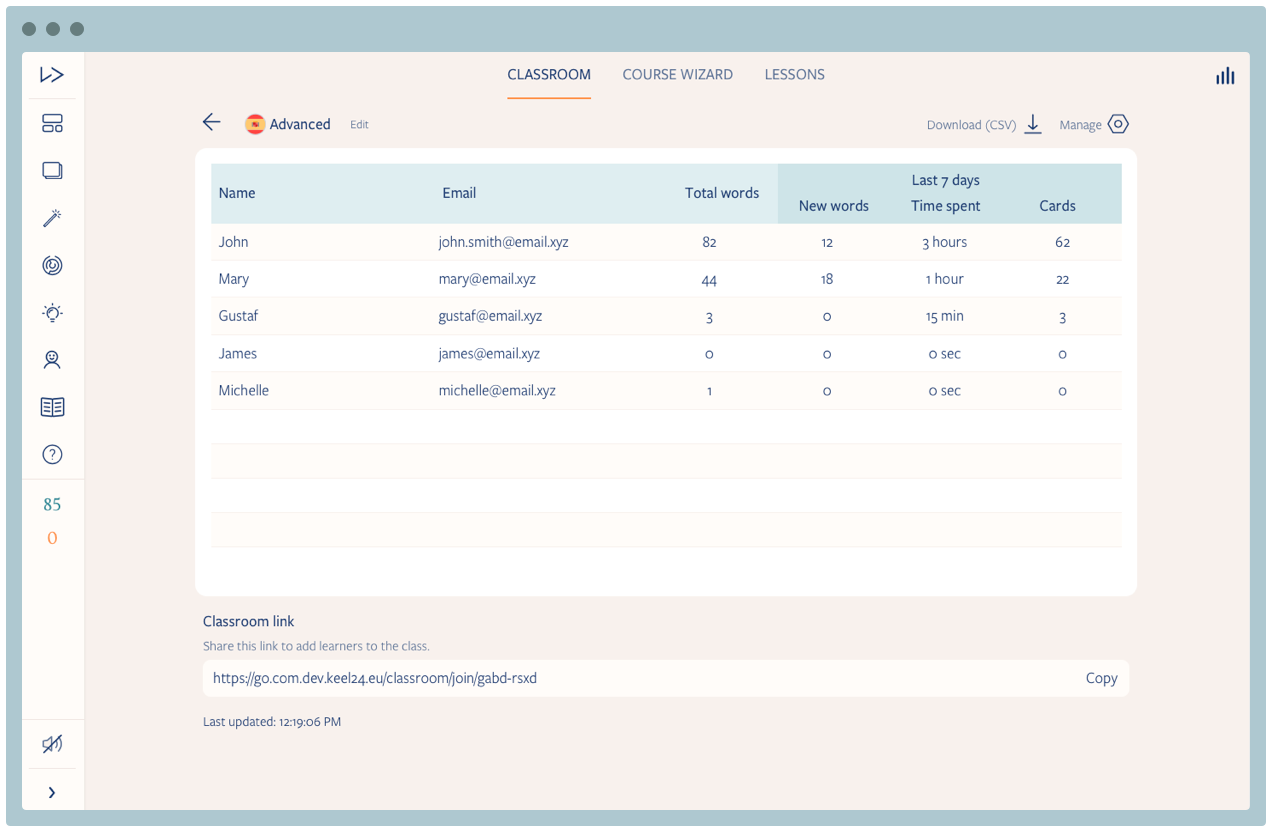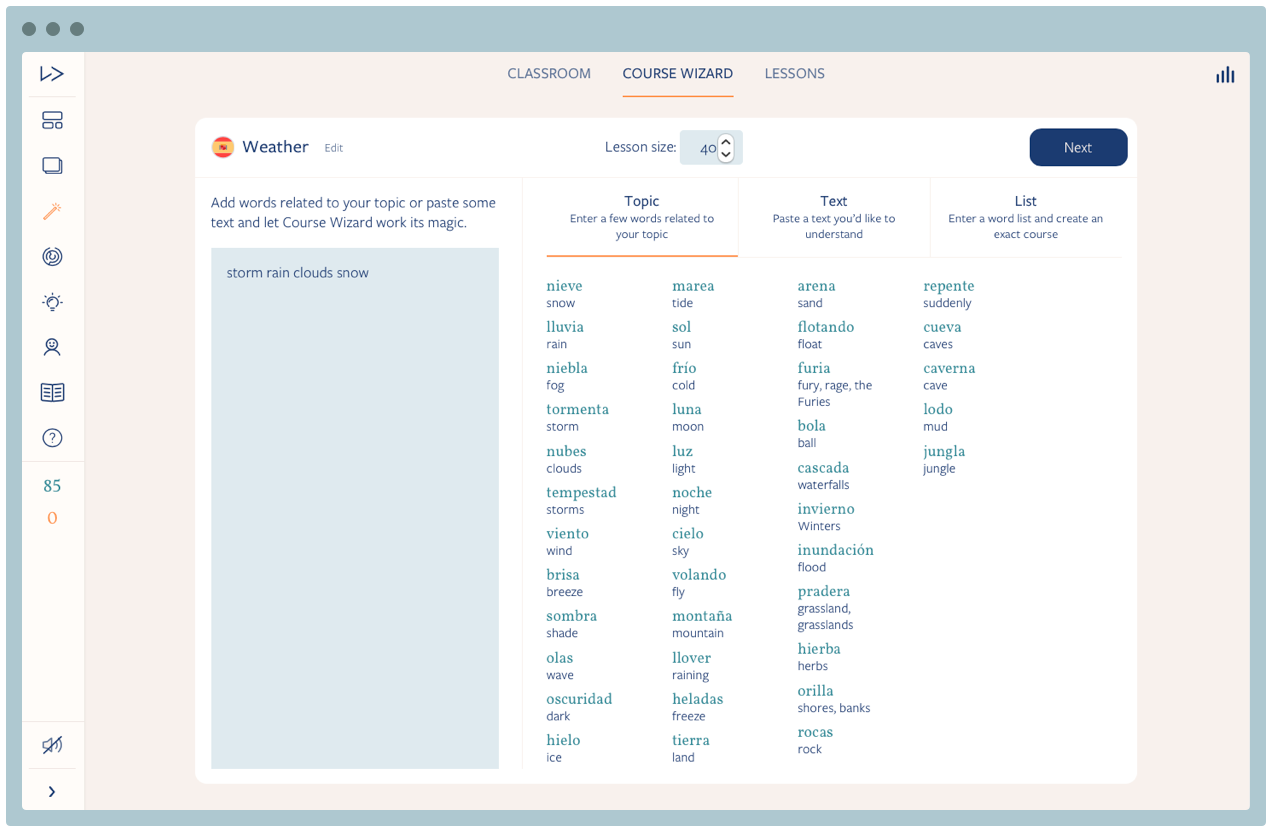 Create lessons with Course Wizard
Create lessons on specific topics by copying and pasting text into our Course Wizard, or by picking out a few words about your chosen topic. Your course is created with the push of a button.