Lingvist Course Wizard is the quickest way to learn what you want by creating the course you need.
Create courses
Create relevant and personalized courses in seconds.
Flexible
Type or speak words related to your topic, or paste some text and let Course Wizard work its magic!
Customizable
Course Wizard allows you to tailor your course to your needs. Select different example sentences or delete words from your course you don't want.
Share your course
Share your passion with friends and let them learn along with you.
Create courses
Create courses on specific topics by copying and pasting text into our Course Wizard, or by picking out a few words about your chosen topic. Your course is created with the push of a button.
Personalize everything
Manage what words are used and in what context they appear. Tailor your courses as you see fit.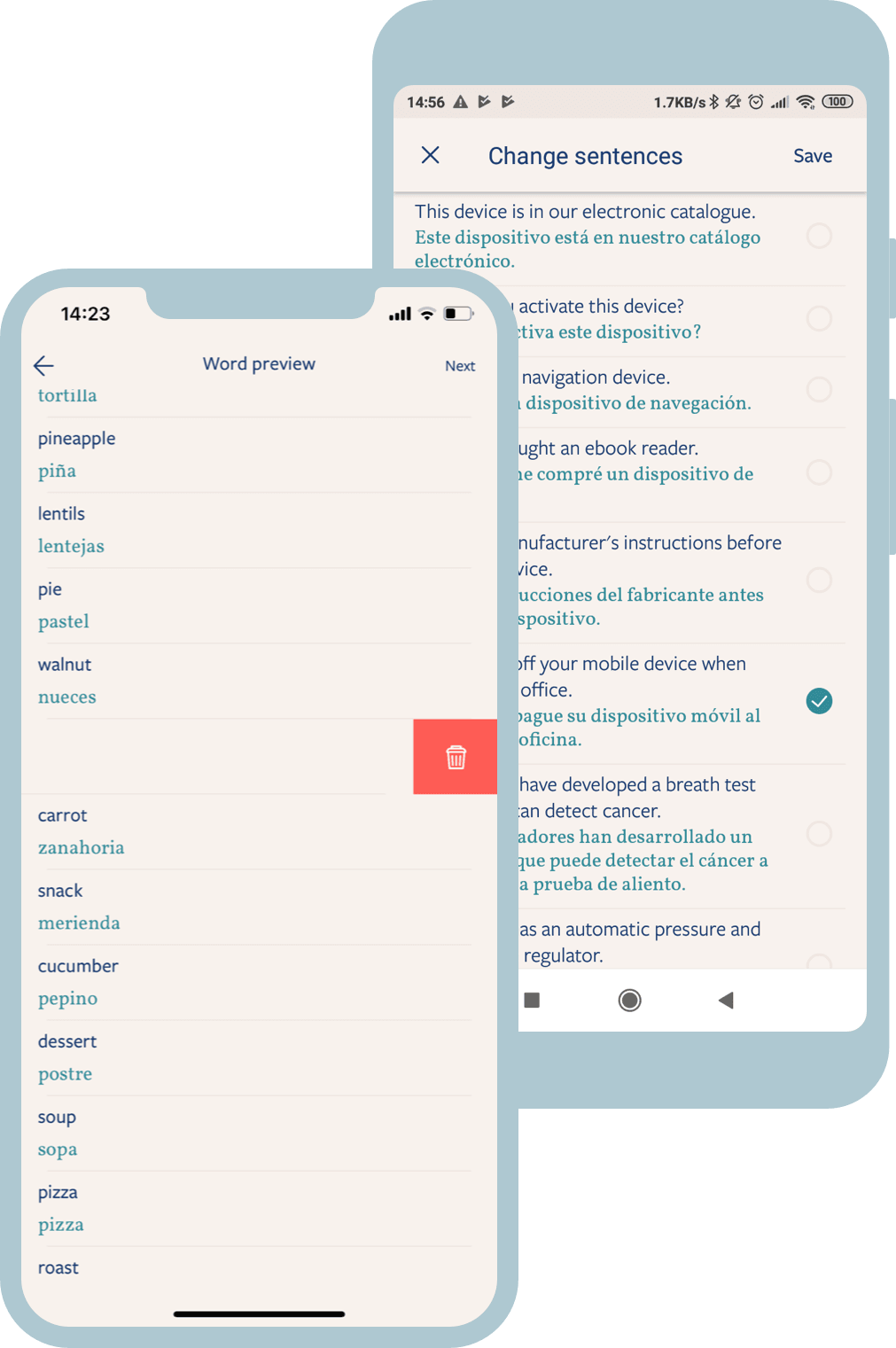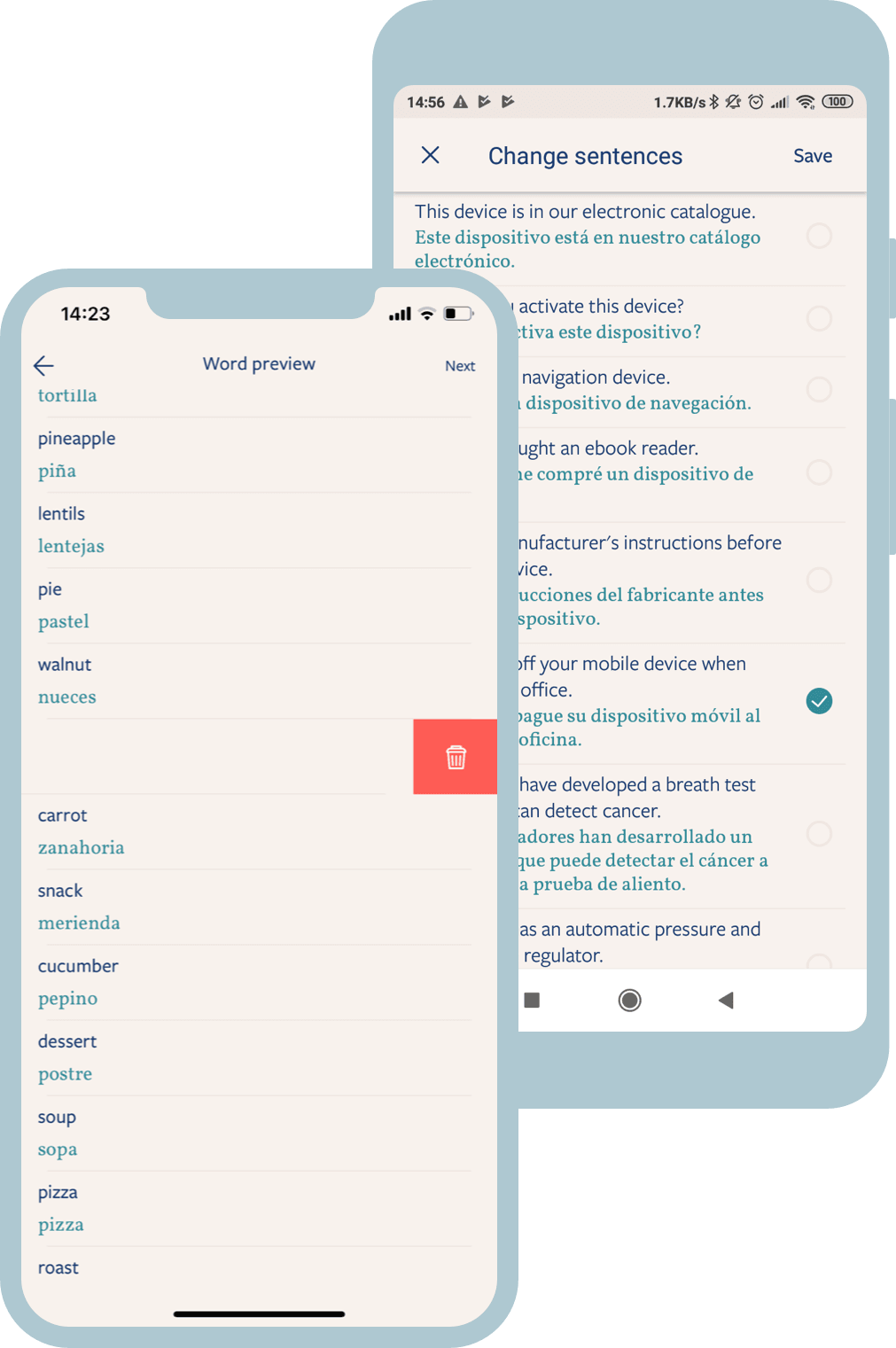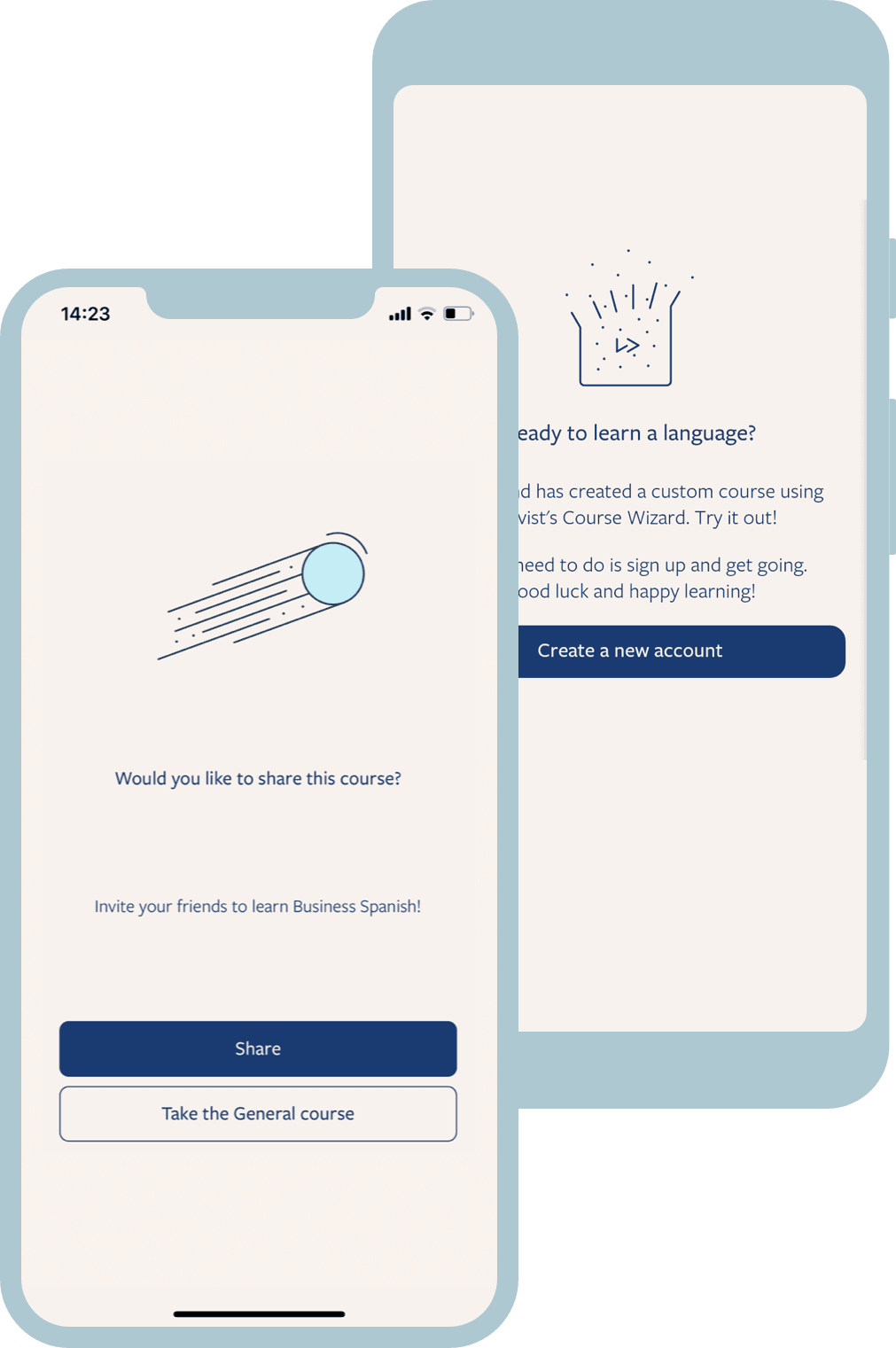 Share with friends
Everything is better with friends, including Lingvist! Invite your friends to start learning with your newly created course.