Lingvist Course Wizard is the quickest way to create exactly the lessons you need to help your students succeed in the classroom
Create lessons
Create relevant and personalised lessons in easily and quickly
Flexible Input
Use either keywords to create your lesson or copy in text from a book or chapter to generate the perfect lesson for you
Customisable
Whether you want to select different context sentence, change the translation or add single words – Course Wizard allows you to create exactly what you need
Assign your lesson
Assign the lesson you just created to one or more of your classes
Request access now!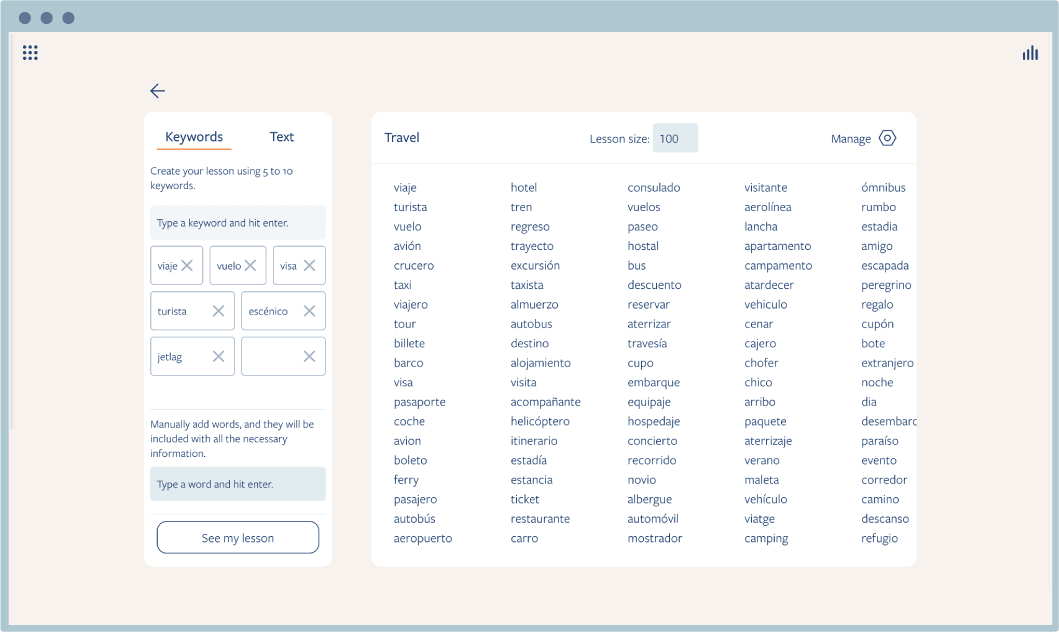 Create lessons
Create lessons on topics by simply copying and pasting text into our Course Wizard, or picking out a few words about your chosen topic. With a push of a button your course is created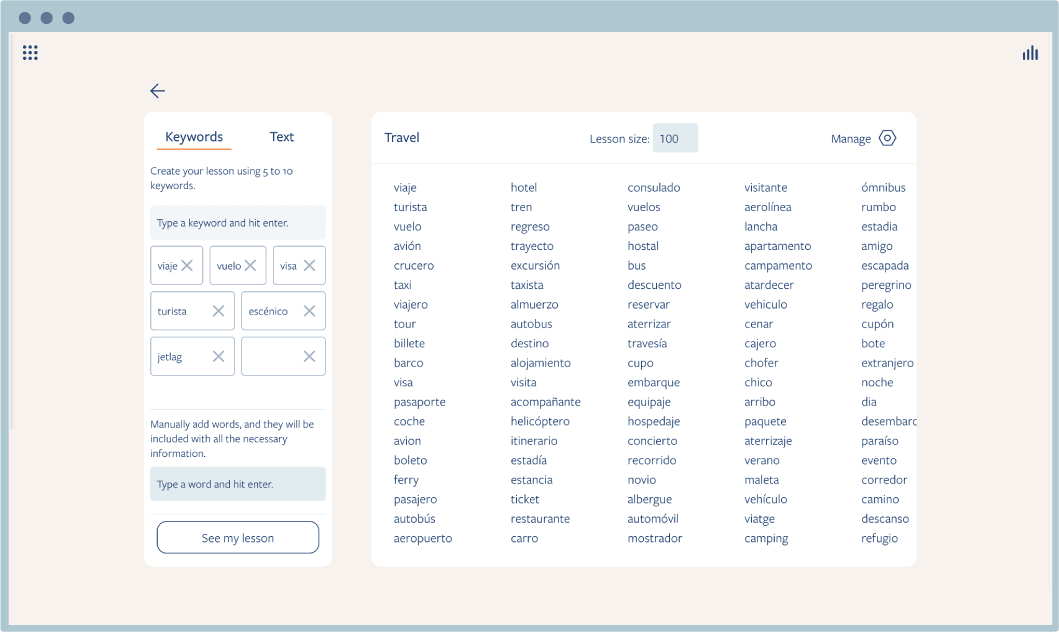 Customize lessons
Customize your lessons for your students. Manage what words get published in your lesson, and in what context they are used, personalizing your lesson.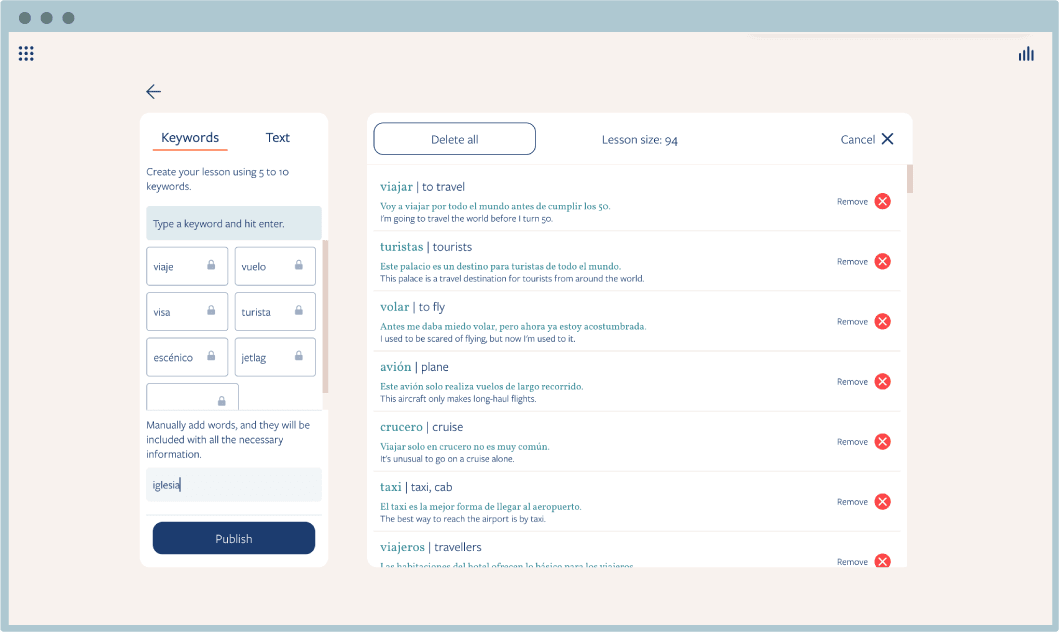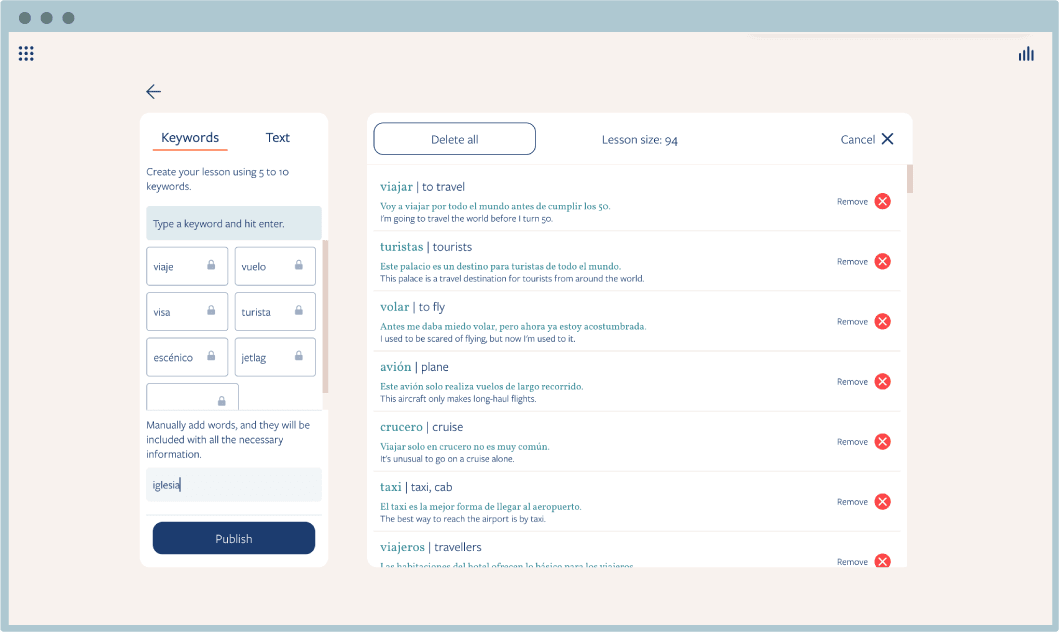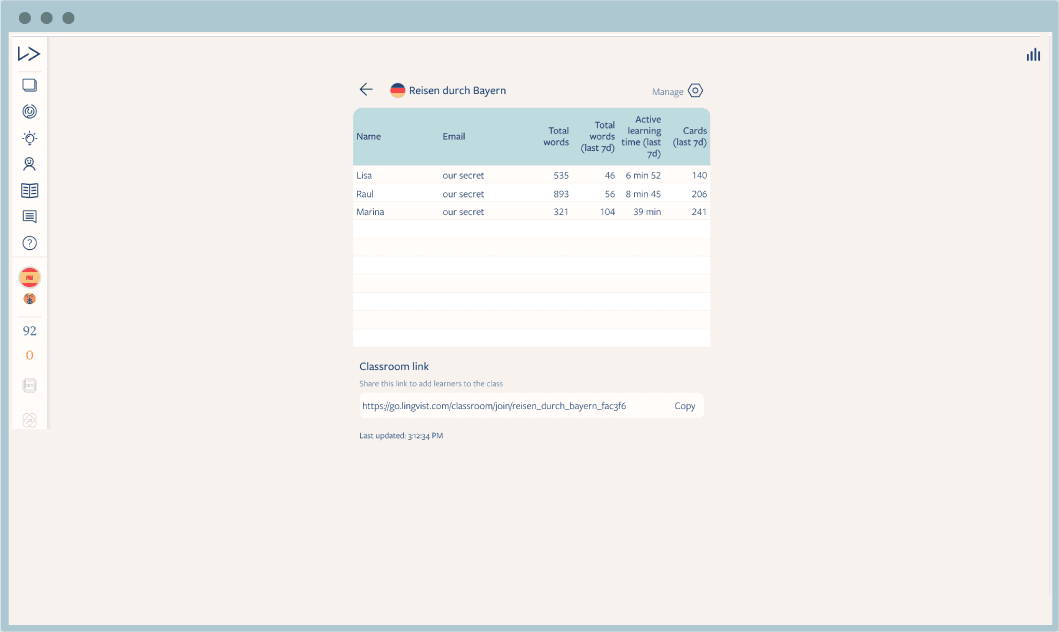 Track progress with Classroom
With Lingvist Classroom, you can easily set up classes for your students where you can track and monitor their progress with Lingvist. Discover how many words they studied, their learning rate, and more!