What can we help you with?
Can I pay with PayPal?
Yes! You can now purchase a subscription via PayPal from our website, just choose your payment option before checkout.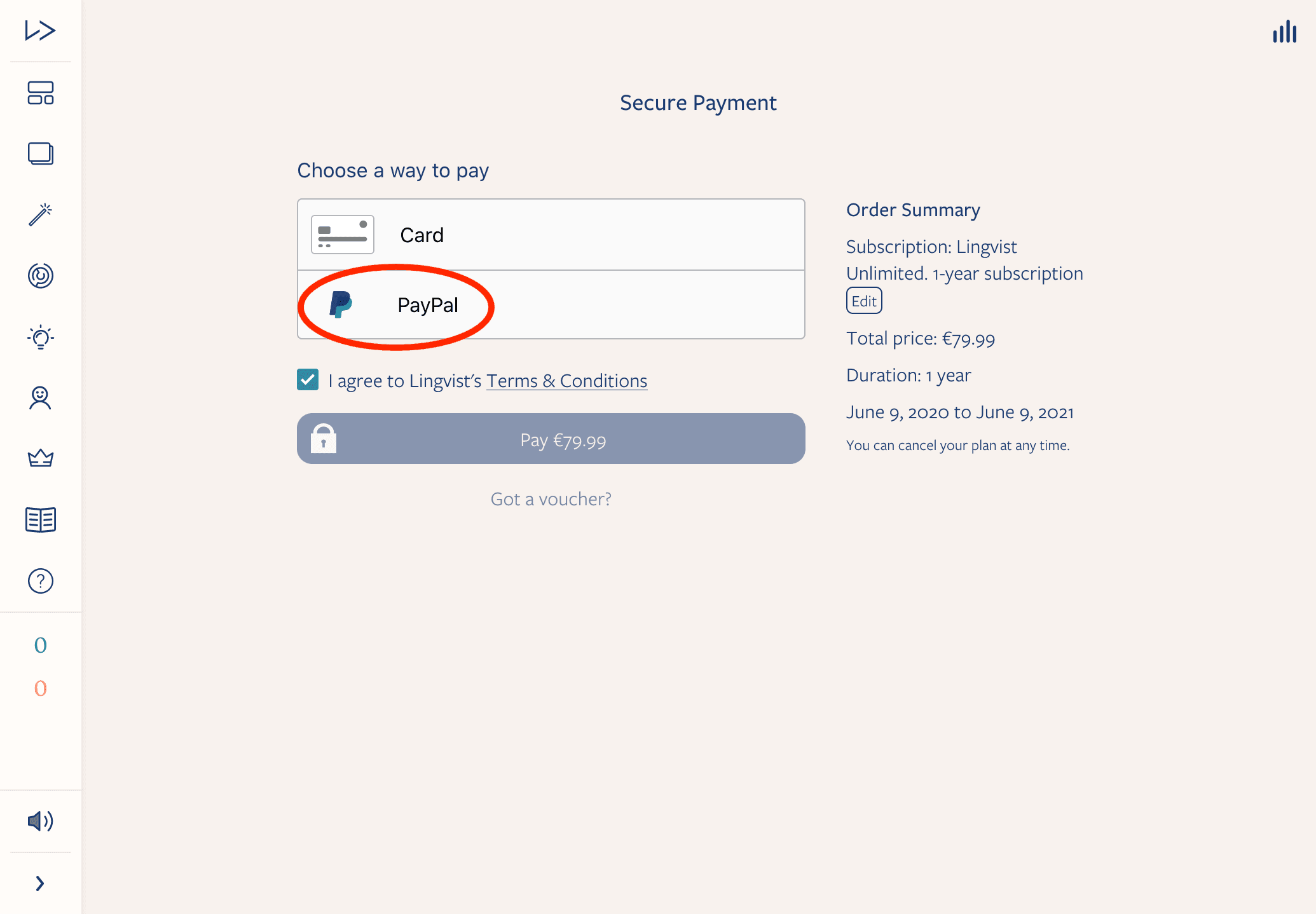 Also, if you have an Android phone, Google does offer a way for you to purchase via PayPal through the Google Play Store.
For more information on using PayPal with the Google Play Store, please see their support article.