Frequently Asked Questions
Quickly search our FAQ to find the answer to our most commonly asked questions so you can get back to language learning.
How to opt in/ out of emails from Lingvist?
You can control whether you want to opt in or out of our news by going to your Account Settings page on the web or Android/ iOS app and find the "Offers and deals" option: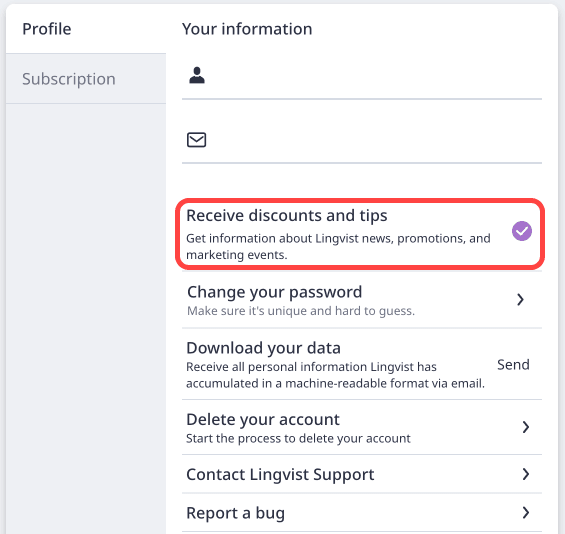 Why receive offers and deals?
We use email to communicate news and promotions, such as:
Contests
New features
Offers you can extend to family and friends
Surveys to make Lingvist better for you
Learning tips and reminders