Frequently Asked Questions
Quickly search our FAQ to find the answer to our most commonly asked questions so you can get back to language learning.
I have a code for a free trial, how can I use it?
If you've received a voucher code for a free trial with Lingvist, please follow the instructions below to redeem the code.
Go to our web application: https://learn.lingvist.com/
Sign up (or register if you don't have an account)
Once you are inside the app, go to the menu on the left and click on Account
A new screen will show your profile, click the Subscription tab
Choose a subscription (this step is mandatory)
To redeem the free trial code, there's no need to fill in any payment details, you can leave them blank.
In Order Summary, click on Got a voucher?, enter the code and click Apply.
And finally, click on Subscribe.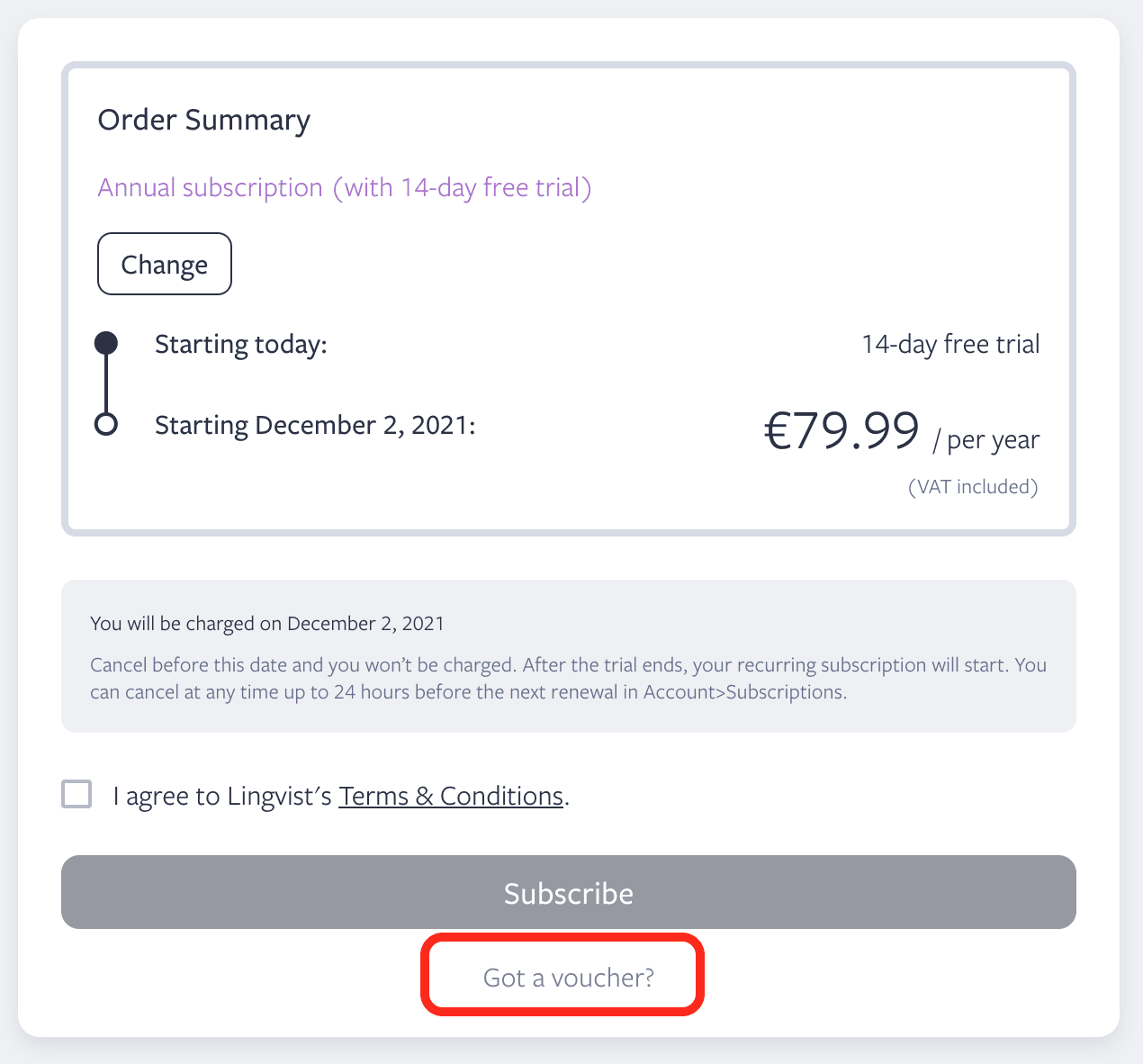 Enjoy your free trial!