Frequently Asked Questions
Quickly search our FAQ to find the answer to our most commonly asked questions so you can get back to language learning.
I logged in and lost all my progress. What gives?
There are two reasons why you may not have your progress.
The first is you may have logged in with a different email address, following accidental account creation. How could this happen?
Example:
You used email1@email.com to create an account with Lingvist. The next time you log in, you click on "Log in with Facebook" or "Log in with Google", which is connected to email2@email.com.
Take a look at which email address is listed under Account -> Profile, and if it is not the one you normally use, log out/delete the account, and log back in with the account you were previously using.
The second reason is that you have been learning without an account on our apps. You either have an account and didn't log in properly, opening up a new account not connected to an email address, or you have been learning without an email connected to your account and when you switched devices your progress didn't transfer.
In order to sync your learning progress, make sure to connect it to an email address. You can do this by going to Account and clicking "Create an account."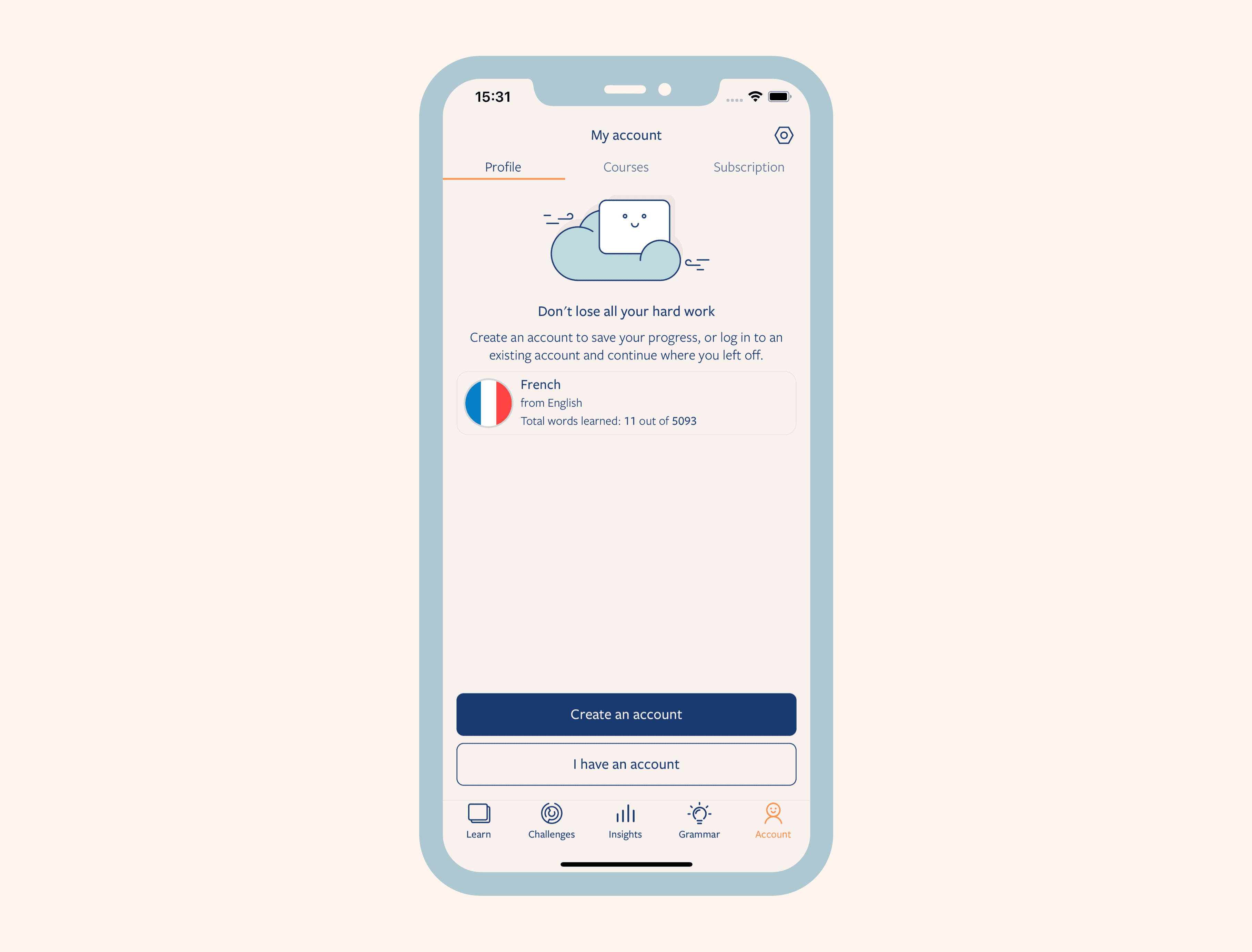 Use the same login information to log in to different devices and your progress will be saved.