What can we help you with?
Where can I learn about future discounts?
We use email as the main tool to communicate:
discounted offers *
free trials
contests to win subscriptions
To stay up to date with our campaigns, place a mark next to "Offers and deals" on your Account Settings page: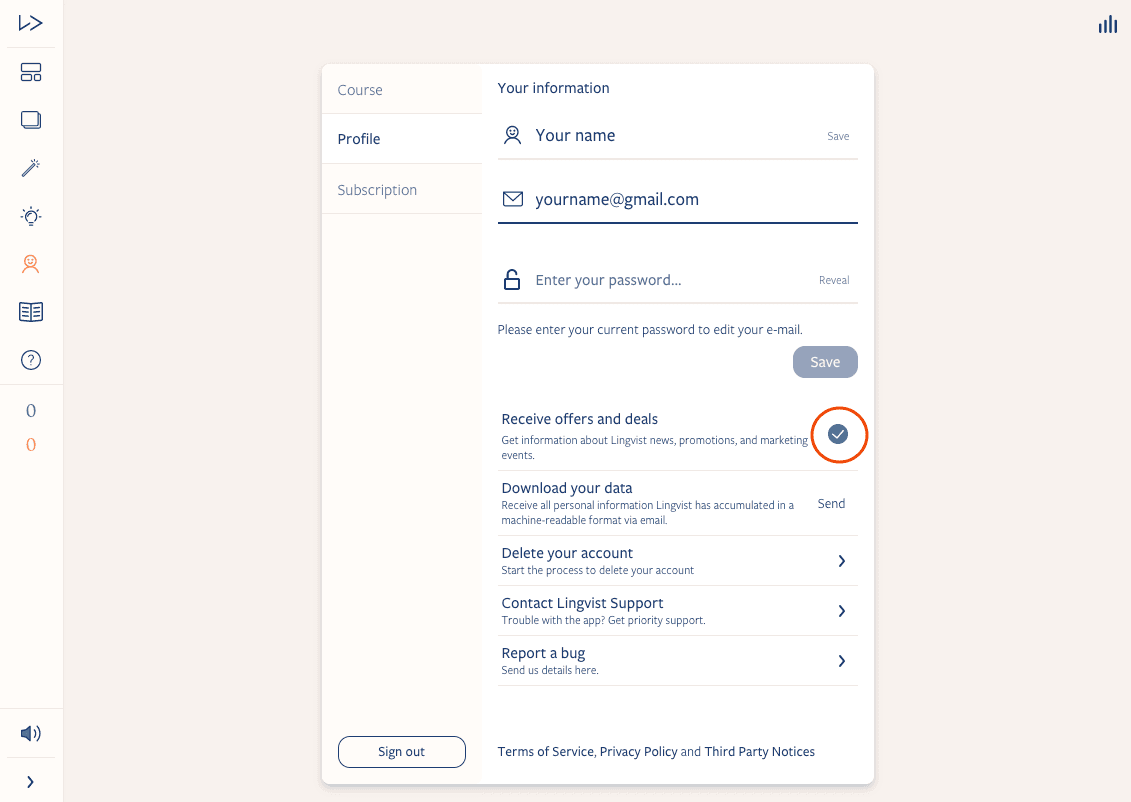 *Discounts only apply for 1-month and 12-month subscriptions, Lifetime it's not included.