Frequently Asked Questions
Quickly search our FAQ to find the answer to our most commonly asked questions so you can get back to language learning.
What about speaking, reading, listening, and grammar?
In the challenges area, some of our language learning courses offer speaking, grammar, listening, and reading exercises. The type and range of challenges available may vary in each language course.
The most necessary grammar rules are gathered in our Grammar Tips section. You can access it through the "Content" page on the bottom of the mobile app…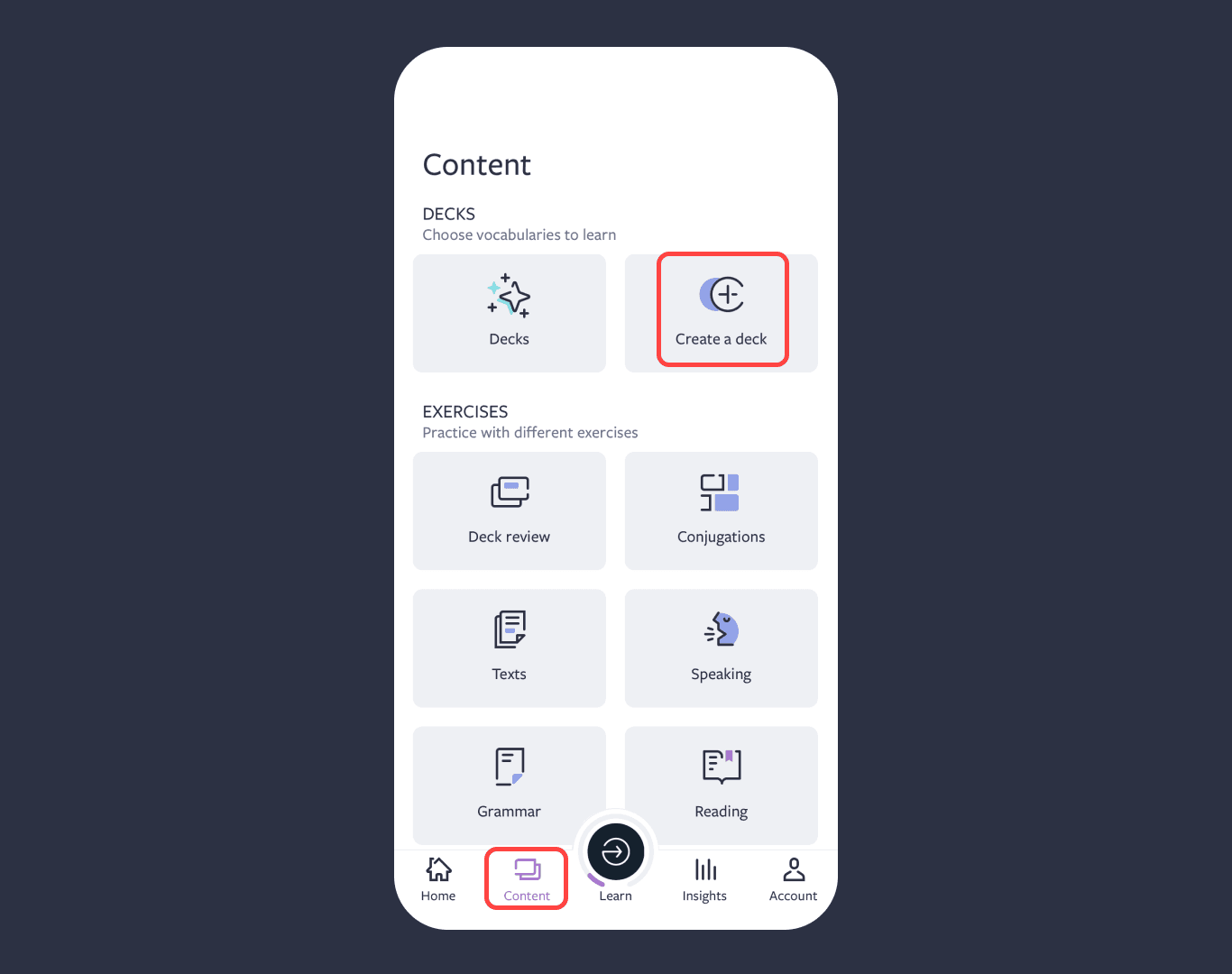 … and in the left toolbar on the web platform.