What can we help you with?
What is a deck?
Lingvist users have the privilege of choosing the focus of study (such as business or travel).
Available decks vary by the language course and can be selected from the hub.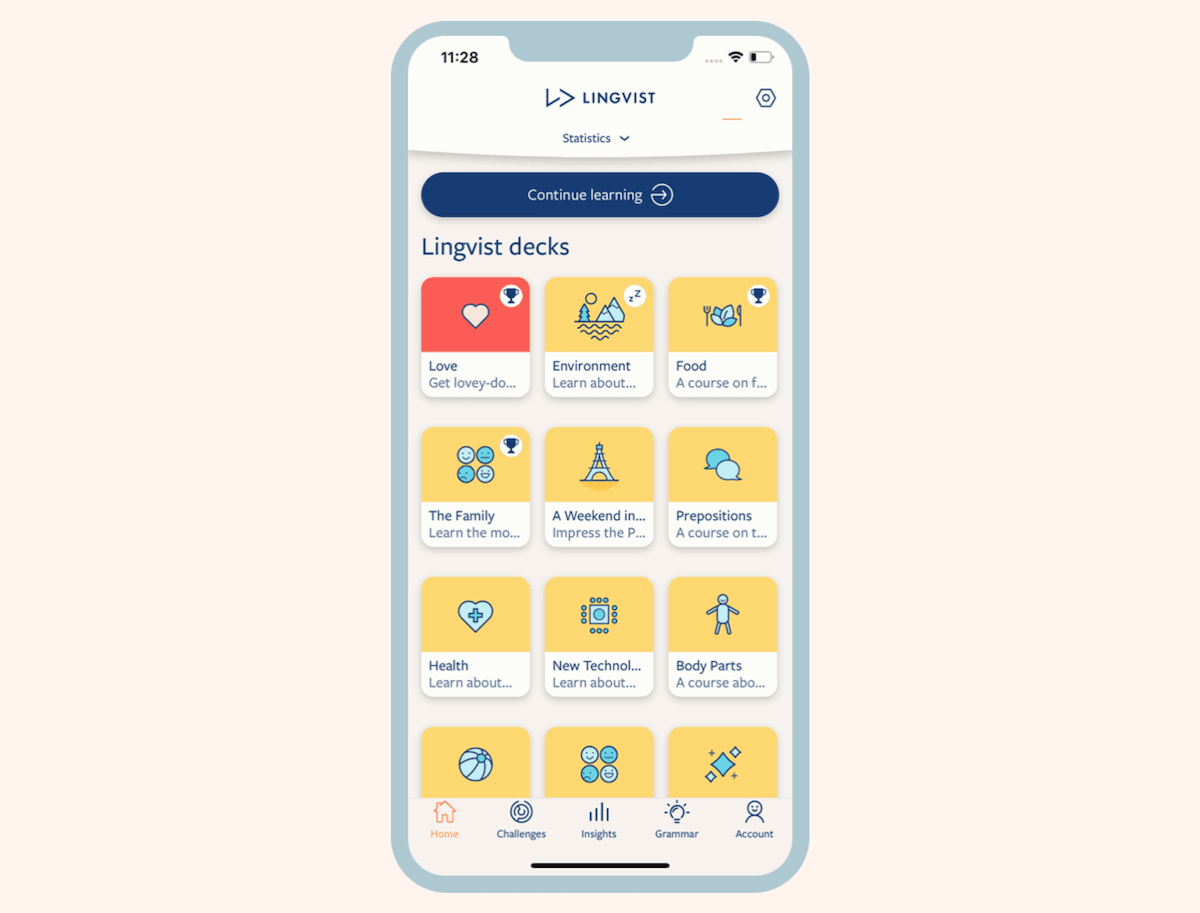 Here is a list of decks in our various languages. Click the link to find out more about each deck.
Decks in German: